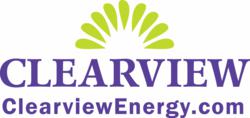 Dallas, TX (PRWEB) December 19, 2012
Clearview Energy, a national energy provider and the lead in New Jersey that delivers cost effective energy, today announced its new value driven gas services for New Jersey.
The gas plans are competitively priced with ClearValue variable rates.
"We have seen tremendous expansion in the last several years and continue to grow. We are excited about the opportunity to provide New Jersey consumers with low gas pricing and superior customer service. Cold weather is upon us, so now is an excellent time to make the switch to a top-notch provider where the value is clear," said Frank McGovern, Clearview president.
Clearview is a national company that has made its mark on the energy industry with light speed. The company boasts a growth rate of 5,552 percent in just six years.
In Inc. magazine's Top 5000 list published in the September 2012 issue, the company cinched the top spots of #3 in the fastest growing Energy category nationally, #1 fastest growing company in Dallas, and #39 in the Top 5000 companies overall.
"Gas prices and plans can be complicated, but Clearview makes everything simple for customers. Our signup process is easy. We have supportive, well-trained employees ready to answer the phone right here in the United States. When people switch to Clearview, the process is so smooth that the only difference is better service," said Frank McGovern, Clearview president.
Clearview offers a variety of energy and gas options for clients including residential, commercial, and small business. Customers have the power of choice between ClearGuarantee, a fixed rate plan that shields them from energy rate spikes, and ClearValue, a variable rate plan that saves money while providing additional flexibility.
The business also offers a green energy choice with ClearGreen, a 100 percent wind powered energy product certified by Green-E, the nation's leading independent certification and verification program for renewable energy in the retail market. Wind energy receives high ratings from environmentalists because it is a cleaner, more cost effective green product compared with other renewable energy resources.
"Clearview was proud to provide electricity to our customers in New Jersey, and now we're glad to support customers' heating needs as we prepare for cold temperatures," said McGovern.
To learn more about Clearview, visit http://www.clearviewenergy.com.
Clearview Energy, Inc.
Clearview Energy, Inc., is a national retail electric supplier with more than 200,000 residential, commercial, and small business customers. Incorporated in 2006, today the company brings cost efficient energy nationally. Inc. magazine named Clearview #1 in Dallas, #3 in Energy, and #39 overall in the 2012 Inc. 5000, a list that celebrates the fastest growing privately held companies in the United States. The company also received an A rating from the Better Business Bureau in 2011 and placed third in 2011's Dallas 100, the Dallas Business Journal's ranking of the city's fastest growing private companies. Frank McGovern, Clearview president, was listed in the Dallas Business Journal's Who's Who in 2011 and 2012.
For more information about Clearview Energy, call 1.888.CLR.VIEW (888.257.8439) or visit
http://www.clearviewenergy.com.