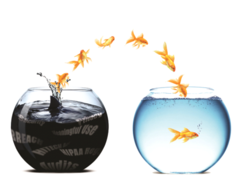 ...while HIPAA may seem extremely intimidating at first glance, this program does an "excellent" job in providing the necessary education, warning, and action plan for both an individual and organization...William Saye, Project Manager, CSI Labs
Nashville, TN (PRWEB) April 03, 2012
Today, Clearwater Compliance announced that it will be hosting its very successful HIPAA Audit Prep and Compliance BootCamp™ program in three more cities in 2012. This HIPAA/HITECH conference distils into one action-packed day, critical information and education about the HIPAA Privacy and Security Final Rules and the HITECH Breach Notification Rule and is designed for healthcare "Covered Entities", "Business Associates", and "Agents or Subcontractors" that create receive, maintain or transmit ePHI.
The three new events will be held on June 25, 2012 in Chicago, September 12 in Nashville and December 6 in Ft. Lauderdale. The one-day BootCamp™ will assist organizations learn what they need to know to become and remain compliant with the HIPAA-HITECH regulations and to prepare for potential audits by OCR/KPMG or by their clients.
Instructors for the event include deeply experienced HIPAA privacy and security professionals including Jim Mathis, JD, a HIPAA consultant and former Chief Compliance Officer; Jim Pyles, JD a regulatory and compliance expert from the DC-based firm Powers Pyles Sutter & Verville; and Bob Chaput CISSP, CHP, CHSS and CEO & Founder of Clearwater Compliance.
"We're very pleased to once again bring together an expert team to help individuals revitalize their HIPAA and HITECH compliance efforts. With the increasingly rigorous enforcement efforts by HHS/OCR, we have found that most organizations need focused assistance to better understand the requirements of regulations and more specifically, to prepare for an audit." said Bob Chaput, CEO of Clearwater Compliance. "This intensive one-day learning experience is designed for busy executives and managers who need an immersion program away from the daily interruptions at the office."
Executives, compliance officers and staff members responsible for risk management and regulatory compliance should attend. The BootCamp™ fee is $595 and many privacy and security associations have granted Continuing Professional Education for the course.
For more information or to register visit http://clearwatercompliance.com/bootcamp.
# # #
About Clearwater Compliance: http://clearwatercompliance.com
Clearwater Compliance http://www.clearwatercompliance.com helps Covered Entities, Business Associates and their Subcontractors assess their HIPAA-HITECH compliance programs, identify gaps and prioritize remediation efforts to ensure the greatest return on capital and resource investments. It delivers that return on compliance investment through education, tools and software, risk management solutions and professional services and consulting. Clearwater Compliance is the Co-Sponsor of the American National Standards Institute Publication of the Report on "The Financial Impact of Breached Protected Health Information: A Business Case for Enhanced PHI Security". For more information, visit: http://ANSI.org/PHI.
# # #