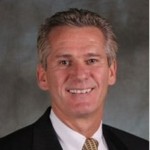 "We value the work MHC does in this community to meet an underserved need, and are pleased to have the opportunity to support it."
(PRWEB) May 08, 2012
Today, Clearwater Compliance announced their support of Nashville-based Mental Health Cooperative by becoming a Bronze Sponsor of the 13th Annual Charity Golf Tournament to be held on May 10, 2012 at Hermitage Golf Course. In addition to its sponsorship, Clearwater is donating discount offers to all participating golfers in the amount of $50 off of the registration fee for any of Clearwater's upcoming HIPAA Audit Prep BootCampsTM. The BootCamps are being held in Chicago, Nashville and Ft. Lauderdale.
The annual 4-person golf scramble event has become an important fundraiser for Mental Health Cooperative, benefiting MHC clients who need help with emergency housing, food, clothing and other necessities. This year's event is bigger and better than ever with the use of the President's Reserve at the Hermitage Golf Course in Old Hickory, Tennessee. The support will help MHC continue to make a difference in the lives of thousands of Middle Tennesseans with serious mental illness.
"Last year's event was a great success with 144 players, 36 teams and 72 sponsors that enabled us to surpass our goal," said Mark Wisniewski, MHC's CIO and member of MHC's Golf Fundraiser Committee. "This year, we have set an even loftier goal and greatly appreciate the support from leading healthcare firms like Clearwater."
"We value the work MHC does in this community to meet an underserved need, and are pleased to have the opportunity to support their efforts," said Bob Chaput, founder of Clearwater Compliance.
About Mental Health Cooperative: http://www.mhc-tn.org
Mental Health Cooperative is a behavioral health agency exclusively serving adults with serious mental illness and children and adolescents with serious emotional disorders through illness management, rehabilitation, and recovery. MHC was founded in 1993 on the belief that persons with severe mental illness can live quality lives in community settings with ongoing support and treatment. Their heart of service focuses uniquely on those individuals with the greatest needs: those who are often overlooked and underserved. MHC states with confidence that, "There is Life After Diagnosis".
MHC is committed to equipping clients with the support necessary to recover from the devastating effects of mental illness and lead successful and satisfying lives in the community. MHC serves more than 17,000 adults, children and youth annually throughout 24 counties in Middle Tennessee.
About Clearwater Compliance: http://clearwatercompliance.com
Clearwater Compliance helps Covered Entities, Business Associates and their Subcontractors assess their HIPAA-HITECH compliance programs, identify gaps and prioritize remediation efforts to ensure the greatest return on capital and resource investments. It delivers that return on compliance investment through education, tools and software, risk management solutions and professional services and consulting. Clearwater Compliance is the Co-Sponsor of the American National Standards Institute Publication of the Report on "The Financial Impact of Breached Protected Health Information: A Business Case for Enhanced PHI Security". For more information, visit: http://ANSI.org/PHI.