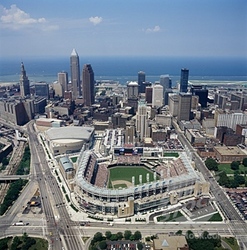 Cleveland, OH (PRWEB) June 8, 2009
BidClerk, the Construction Industry Search Engine, reported today that the following building projects are planning to go out for bids or start construction in the next 90 days in the Cleveland, OH Metro Area. Businesses interested in providing services relative to these projects should visit http://www.BidClerk.com and reference the Project ID listed below to obtain direct contact information for each job:
Cleveland, OH - First Merit Bank Office Renovation / Cleveland, 101 W Prospect Ave., 23,156-square-foot office renovation, July 2009, $900,000. Project ID : 999196
Cleveland, OH - MetroHealth - South Campus First Floor Corridor Ceiling Repairs, 4229 Pearl Road, medical center corridor ceiling repairs, July 2009, $115,000. Project ID : 994416
Warren, OH - Sam's Club #6327 - Re-Image / Warren, 1040 Niles Cortland Road SE, 135,000-square-foot retail store re-image, July 2009, $100,000. Project ID : 998247
Cleveland, OH - Cleveland Museum of Art Expansion - General Trades, 11150 East Blvd., museum expansion, July 2009, $20 million. Project ID : 992499
North Ridgeville, OH - McDonald's Remodel and Playplace Addition / North Ridgeville, 32528 Lorain Road, restaurant addition and renovation, August 2009, $500,000. Project ID : 974506
About BidClerk.com
BidClerk.com is the only Search Engine dedicated to providing businesses with in depth information on thousands of construction projects coming up for bid all throughout the United States. Our daily updates of commercial and residential construction projects are available to contractors, subcontractors, general contractors, and businesses in related industries that are seeking bid opportunities. For more information on bidding construction projects in your area, visit BidClerk online or call 877-737-6482.
###