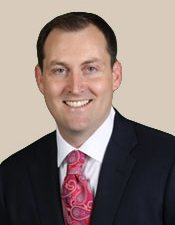 Veterans and active service members in Ohio should seek out the assistance they need for a condition such as PTSD.
Cleveland, OH (PRWEB) May 26, 2012
Cleveland veterans' disability benefits attorney Lawrence Disparti said today that military veterans should follow new advice of the Department of Veterans Affairs (VA) and seek treatment if they have symptoms of post-traumatic stress disorder (PTSD).
"The Veterans Administration recently said it means to eliminate any stigma carried by a diagnosis of PTSD and expand its definition to include any kind of stress, so that more service members will seek medical help," said Disparti, founder of the Cleveland disability benefits firm, Disparti Law Group, P.A.
"Veterans and active service members in Ohio should seek out the assistance they need for a condition such as PTSD," said Disparti, whose firm helps clients to obtain veterans' disability benefits, including those related to a PTSD diagnosis.
PTSD results from trauma or a life-threatening event. Its symptoms may include upsetting memories of the event, jumpiness or insomnia.
The VA says that about 60 percent of men and 50 percent of women experience at least one traumatizing event during their lives. About 7 to 8 percent of people will experience PTSD at some point in their lives. Experts believe about 11 to 20 percent of Iraq and Afghanistan war veterans suffer from PTSD.
The National Public Radio (NPR) program, "All Things Considered," reported recently that the military has changed how it views PTSD.
The previous standard said that PTSD victims respond to trauma by exhibiting "helplessness and fear." The military's new guidance says servicemen and military women are likely to respond by "soldiering through" their pain.
The VA also plans to allow more service members to be treated for PTSD by giving them the benefit of the doubt if they show any sign of stress, the news report said.
The opportunity for more veterans to be treated is a positive develop, Disparti said. However, the increase in veterans seeking treatment and applying for disability benefits will be a burden on a system already under stress, he said.
"As the volume of claims applications grows, it will be extremely helpful to a vet applying for benefits if they are assisted by an experienced veterans' disability benefits attorney," Disparti said. "An attorney can help with avoiding roadblocks that could delay the approval of a claim."
Disparti said his law firm advises veterans and their families in Ohio of the documents required for a claim, helps them obtain records they don't have and reviews benefits applications before they are submitted to ensure that they are complete.
Disparti's law firm also assists veterans if they must appeal a negative claim decision.
About Disparti Law Group, P.A.
Disparti Law Group, P.A., is a Cleveland disability benefits law firm that provides legal assistance to individuals in cases involving Social Security Disability (SSD), Supplemental Security Income (SSI), railroad disability (FELA and RRB claims) and veterans' benefits (including TSGLI claims). Additionally, the firm handles a variety of personal injury claims, including car accidents, slip-and-fall or premises liability, products liability, medical malpractice, wrongful death, nursing home neglect and inadequate security. The firm serves clients across the U.S., including Florida, Illinois, Georgia, Tennessee, Houston, St. Louis, Washington, D.C. and the Ohio communities surrounding Cleveland, Akron, Canton, Elyria, Lorain, Mentor, Parma, Warren and Youngstown. To learn more about the Cleveland Social Security Disability lawyers of the Disparti Law Group, P.A., call (800) 633-4091 or use the firm's online form.