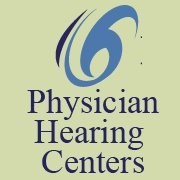 Comprehensive care. Personalized solutions. Better hearing.
Cleveland, OH (PRWEB) June 18, 2013
To share hearing health tips with area residents on an ongoing basis, Physician Hearing Centers recently created a blog on the practice website.
The recently established blog section will showcase weekly content from the audiologists and ENTs at Physician Hearing Centers covering an extensive assortment of themes including proper hearing aid maintenance, home safety for the hearing-impaired, and answers to frequently asked questions such as how to shop for a hearing aid. New articles will be published weekly and syndicated automatically to the company's Facebook and Twitter accounts to reach a wider audience.
Physician Hearing Centers is encouraging everyone who wears hearing aids in Cleveland as well as all former and current patients to visit the blog regularly. The blog will expand rapidly over time from its present small size to a library of hundreds of useful articles. Here are just a few examples of articles already published:

Should You Replace a Broken Hearing Aid or is it Better to Fix It?
Swimmer's Ear Prevention and Symptoms
What's a Typical Life for Hearing Aid Batteries Under Normal Conditions
Are Hearing Aids Supposed to Make Already Loud Sounds Even Louder?
To be responsive to the needs of Cleveland residents, Physician Hearing Centers encourages anyone with hearing loss or who wears hearing aids in Cleveland to submit additional category or topic suggestions.
About Dr. Bert Brown, MD
Dr. Bert Brown, Otolaryngologist, has been a practicing ENT physician for over 25 years – devoting his career to helping people with hearing challenges. His expert understanding of the hearing process led to his development of the SER™ Fitting Room, which simulates the real world and allows the patient to experience their improved hearing with their hearing aids as a whole body experience – customizing them to their individual needs. His personal attention and total health approach are key to his success with patients. He's committed to making sure every solution he prescribes is tailored to their unique lifestyle and needs.
Dr. Brown completed his Bachelor of Arts degree at Northwestern University where he received the Phi Eta Sima and Phi Beta Kappa awards. He earned his Medical Degree from the University of Cincinnati where he was awarded the Christian R Holmes award in ENT. He completed his residency at the University of Pittsburgh Eye & Ear Hospital.
About Physician Hearing Centers
Physician Hearing Centers has served the Cleveland, Ohio area and its surrounding communities for several years. They offer a full range of diagnostic and preventative hearing healthcare professional services, including hearing aid screening, evaluations, hearing aids sales and rehabilitative and preventative counseling. Physician Hearing Centers professionals are dedicated to keeping abreast of the latest improvements in technological advancements in the hearing industry and are committed to offering the most current options to our patients.
Contact:
Dr. Bert Brown
http://physicianhearingcenters.com
Physician Hearing Centers
6770 Mayfield Road, Suite 210
Cleveland, Ohio 44124
(440) 550-4179
Physician Hearing Centers
640 East Aurora Road
Macedonia, Ohio 44056
(330) 400-3916