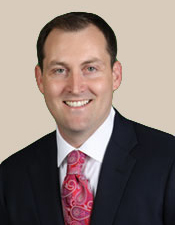 Cleveland, Ohio (PRWEB) January 28, 2012
Ohio residents can turn to a new website from the Cleveland Social Security Disability attorneys of the Disparti Law Group, P.A., to learn more about their eligibility for government benefits.
The site, http://www.socialsecuritydisabilitycleveland.com, features a clean, easy-to-navigate design that allows visitors to easily access information about programs such as Social Security Disability and Supplemental Security Income. The site also explains how the firm's team of Cleveland disability claims lawyers can help eligible individuals to acquire those benefits.
"The first step in seeking disability benefits is to learn as much as you can about the different types of programs that may be available to you. We believe our new website does an excellent job of providing that information," said Cleveland Social Security Disability Benefits lawyer Lawrence Disparti, the firm's founder.
"The next step, of course, is to contact an attorney with not only skill and experience but also a true passion for helping people to obtain the benefits they need to get on with their life."
The website's wealth of information includes:

Practice Areas – Many government programs provide financial assistance to Americans with disabilities, including Social Security Disability (SSD), Supplemental Security Income (SSI), railroad disability (including FELA claims) and veterans' benefits (including TSGLI benefits). Individuals with short-term and long-term disabilities, widows and widowers and those who are blind are among those who may be eligible. The firm also represents clients in personal injury cases, including car accident and medical malpractice claims.
Frequently Asked Questions – If your claim was denied, what should you do next? The firm provides an answer to this question and others that are commonly posed by people seeking disability benefits.
About Our Firm – Learn about the educational and professional backgrounds of the firm's Cleveland disability benefits attorneys as well as the firm's team approach to handling cases.
Contact Us –An online form that can be filled out to schedule a free and confidential consultation with the firm's lawyers. At this consultation, the firm can review the unique details of your case and discuss the best options and strategies to pursue.
"Filing for government benefits can be a complicated process, and that's why it's important to meet with an attorney who focuses on this area of the law," Disparti said. "Our law firm will be by your side and work tirelessly to make sure you receive the funds you deserve."
About Disparti Law Group, P.A.
Disparti Law Group, P.A., is a Cleveland Social Security Disability law firm that provides legal assistance to individuals in cases involving Social Security Disability (SSD), Supplemental Security Income (SSI), railroad disability (FELA and RRB claims) and veterans' benefits (including TSGLI claims). Additionally, the firm handles a variety of personal injury claims, including car accidents, slip-and-fall or premises liability, products liability, medical malpractice, wrongful death, nursing home neglect and inadequate security. The firm serves clients across the U.S., including Florida, Illinois, Georgia, Tennessee, Houston, St. Louis, Washington, D.C., and the Ohio communities surrounding Cleveland, Akron, Canton, Elyria, Lorain, Mentor, Parma, Warren and Youngstown. To learn more about the Cleveland Social Security Disability lawyers of the Disparti Law Group, P.A., call (800) 633-4091 or use the firm's online contact form.
###