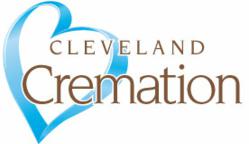 Cremation is a dignified alternative to a traditional burial.

Cleveland,Ohio (PRWEB) October 05, 2011
Cleveland Cremation is not a traditional funeral home, so it would make sense that they take care of the families differently and more creatively.
The state of the economy today is forcing people to cut back on everything - even funerals. That doesn't mean cremation is "cheap." Cremation is still a dignified way for a burial and Cleveland Cremation helps walk families through the process in order to make it a meaningful experience.
Families chose cremation for a variety of reasons. The choice is a very personal one. According to the funeral-industry sponsored Wirthlin Report from 2006, the five primary reasons why cremation is chosen are as follows.
1. Saves Money (30%)
2. Saves Land (13%)
3. Simpler (8%)
4. Body Not in Earth (6%)
5. Personal Preference (6%)
Actually, cremation increases a families options when they are planning a meaningful celebration of someone's life. Cremation just costs less than a traditional earth burial.
Cleveland Cremation is able to offer these discounted prices because they do not have the immense overhead which is normal for traditional funeral homes. Jason and Crystal Jardine, owners of Cleveland Cremation and graduates of Weatherhead School of Management at Case Western Reserve University, believed there had to be a better way to serve the cremation community in Cleveland.
Because of Cleveland Cremation's non-traditional views, the company is thriving. They offer what a traditional funeral home offers just at a discounted price which is attractive to families with today's economy. For $1,045, a simple cremation can be performed. Cleveland Cremation also offers memorial services, scattering of ashes, and veterans burial - again, all at a discounted price.
Times are tough right now. Cleveland Cremation realizes that and strives to offer families simple, affordable, and "worry-free" options.
###