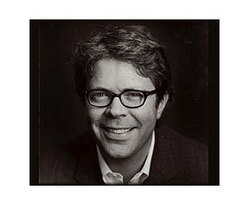 The People's University on Wheels
Cleveland, OH (Vocus) October 14, 2010
Hailed by Time Magazine as a Great American Novelist, Jonathan Franzen will be featured as part of Cleveland Public Library's Writers & Readers series on Sunday, November 7, at 2:00 p.m. in the Louis Stokes Wing Auditorium, corner of East Sixth and Superior.
"We are thrilled to have the opportunity to bring Jonathan Franzen to Cleveland Public Library. His novels have inspired millions of readers to embrace the American novel in a new and inspirational way," said Felton Thomas, executive director of CPL.
Publishing his first novel in 1988, Franzen became well-known in literary circles as well as for his 1996 essay that appeared in Harper's discussing the state of the American Novel. It was his 2001 novel The Corrections that launched him into international recognition, earning him nominations for nearly every literary prize and winning the National Book Award. His new novel, Freedom, is a commentary on contemporary love and marriage, as well as a searing look at the way we live now.
The Cleveland Public Library's Writers & Readers series showcases the Library's role in promoting books and reading to the Greater Cleveland Community. All Writers & Readers events are free and open to the public. Seating is on a first-come, first-serve basis.
For more information, visit http://www.cpl.org.
Cleveland Public Library is the place for all Clevelanders to dream, create and grow. CPL serves four million patrons annually at 28 branches across the city, lending more than 6.5 million from a collection of more than 10 million items. CPL library services are also available at the Public Administration Library in City Hall, "The People's University on Wheels" Bookmobile, Ohio Library for the Blind and Physically Disabled, and the On the Road to Reading literacy van. CPL is the home for the Ohio Center for the Book, CLEVNET library cooperation, and KnowItNow24x7 virtual reference service.
For more information about Cleveland Public Library, please visit ww.cpl.org.
###