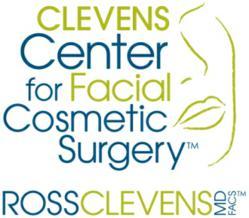 Ross A. Clevens, MD, FACS, is pleased to announce the opening of his new Cosmetic Center, a two-story, 15,000 square foot facility
Melbourne, FL (PRWEB) June 28, 2013
Ross A. Clevens, MD, FACS, is pleased to announce the opening of his new Cosmetic Center, a two-story, 15,000 square foot facility which is slated to be the most comprehensive facility of its kind in Central Florida. Dr. Clevens will offer expertise in Facial Plastic Surgery and aesthetic skin care, while also partnering with Brevard County businesses to offer wellness initiatives such as acupuncture and massage, Pilates programs by Melbourne-based Pilates Edge USA and health and wellness counseling.
"Our vision is to create an all-inclusive Center to include the traditional cosmetic and facial plastic surgery options, while also providing wellness services so patients can focus on proactive health initiatives and age management," said Dr. Clevens.
The growth of Clevens' medical practice has warranted the expansion and allowed the partnering with other providers. "It's a symbiotic relationship where our patients will benefit and the sum will be greater than its parts," added Dr. Clevens.
According to Clevens Center practice administrator, Naomi Wray, the new location business model was to "give opportunities" to local businesses that will benefit the health and wellness of our patients, by having Pilates Edge USA in the new Center, they are providing an added fitness service, while also giving the Pilates connectivity to their patients, and accessibility in the Eau Gallie region.
"This is a wonderful opportunity for our company. By integrating our Pilates offerings with Dr. Cleven's host of cosmetic services, we have the opportunity to teach a new audience of customers, many who might not have known about our services," said Leah Sine, Pilates Edge owner.
"It's nice to support our local economy by partnering with these businesses, thus, adding additional job opportunities. We also hired Brevard County based businesses including Certified General Contractors for the entire aspect of construction, architecture, the interior designer and decorating," added Clevens.
The Clevens Center for Facial Cosmetic Surgery will continue to provide Facial Plastic Surgery, reconstructive options for skin cancer care and non-surgical treatments for rejuvenation and anti-aging. In addition, the Center will house IMAGINE Laser Solutions, the largest collection of non-surgical lasers in the Central Florida region. For more information on the new Center, call 321-727-3223, or go to http://www.drclevens.com.
About Ross A. Clevens, MD, FACS:
Voted one of "America's Top Doctors," according to the Castle-Connolly guide, Ross A. Clevens, MD, FACS, is Brevard's fellowship-trained and Board Certified Facial Plastic and Reconstructive Surgeon, having completed his education and training at Yale, Harvard, and the University of Michigan.
Dr. Clevens is a nationally recognized educator, author, and lecturer, serving as President of The Florida Society of Facial Plastic and Reconstructive Surgeons, Wuesthoff Medical Center Chief of Staff, Brevard County Medical Society President-Elect, and held numerous leadership positions with the American Academy and the American Board of Facial Plastic and Reconstructive Surgery.
The Clevens Center for Facial Cosmetic Surgery specializes in state-of-the-art Facial Plastic and Reconstructive Surgery, laser treatments, and non-surgical options for facial rejuvenation, with offices in Melbourne, Suntree and Merritt Island, FL. The Clevens Center for Facial Cosmetic Surgery serves Brevard County and all of Central Florida, including Orlando and Vero Beach.