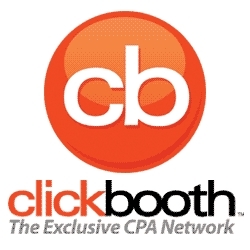 Nonprofits are often hit hardest in times of economic strain
Sarasota, FL (PRWEB) January 17, 2009
In a year when many businesses pulled in the reins, Clickbooth.com chose to share its good fortune by donating more than $50,000 to national and local nonprofit organizations.
"We have been extremely fortunate as a company during very uncertain times and we know the only way to initiate a positive change in momentum for everyone in this intertwined, global economy is to provide resources to both the individuals and nonprofits that are orchestrating that positive turnaround," explains John Lemp, CEO and Founder of Clickbooth.com. "We want to thank all who lead and volunteer with these organizations. While we are providing only a very small starting point, we look forward to expanding this part of our company."
Since 2002, Florida-based Clickbooth.com, a division of IntegraClick, Inc., has provided the online community with advertising, publishing, technology and design. Marketing interaction has been the company's goal from the beginning.
In an effort to reach beyond business and into real life, Clickbooth.com wants to give back.
"We are so proud to call Sarasota, Florida home," says Clickbooth.com CFO Amanda Huntington. "We carefully select the organizations to which we donate -- groups that have a direct impact on state and local resources."
In 2008, Clickbooth.com made charitable donations to nonprofits including Habitat For Humanity, Special Olympics, Make-A-Wish Foundation, Jane Goodall Institute, and The Humane Society of Sarasota County.
"Nonprofits are often hit hardest in times of economic strain," says Huntington. "We recognize the need for financial support of nonprofits to fill the void left by those who are no longer able to contribute. It is more important than ever to help support the community that has supported us for the past five years."
About Clickbooth.com:
Clickbooth has been providing proprietary industry technology to the Cost Per Acquisition online advertising market for more than five years. The company provides partners with a progressive full-service management platform dedicated to optimizing revenue generation for both its Advertisers and Publishers and delivered in one convenient package.
Access is given to top-of-the-line third party technical resources, the highest quality traffic with top dollar payouts and an exclusive inventory of advertisers and publishers. A team of experts works around the clock to assist in maximizing client campaign's performance.
Clickbooth is focused on delivering unprecedented efficiency in the buying and selling of online advertising. Advertisers leverage the network to receive optimized global reach at dynamically efficient pricing, while Publishers realize the benefit of 100% inventory fill technology.
The company, located in Sarasota, Florida, can be reached at 941.483.4188 or visit http://www.ClickBooth.com.
# # #