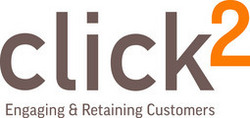 Since marketers are increasingly focused on increasing customer engagement, clickSHARE is a natural extension of our Click 3G cross-channel marketing platform
Waltham, Mass., (PRWEB) April 19, 2010 –
ClickSquared, a premier provider of email and cross-channel database marketing solutions, announced today the availability of clickSHARE, a Web 2.0 user-generated content sharing application which enables its clients' customers to share their experiences by posting photos, videos, reviews, testimonials and stories.
"Since marketers are increasingly focused on increasing customer engagement, clickSHARE is a natural extension of our Click 3G cross-channel marketing platform," said Dan Smith, senior vice president of marketing at ClickSquared. "Engaging with businesses and sharing one's experiences are a part of everyday life. By enabling user generated content to be easily shared and providing a forum for open commentary, the marketer is now able to create a unique presence where customers can become more deeply connected with the brand."
With clickSHARE, customers can upload pictures and videos, post reviews, personal stories and interact with their peers. To maintain a consistent user experience, marketers can review and edit user content for brevity and grammar before posting, as well as categorize submissions for easy navigation. With clickSHARE's reporting capabilities, marketers are able to more fully understand customer interests, analyze customer behavior, and use that knowledge to drive subsequent marketing decisions.
User-generated content (UGC) can be directly re-used in customer communications to create highly personalized and relevant newsletters, emails, SMS messages and more. UGC not only reduces the cost of developing digital assets and copywriting, but is also proven to drive superior audience response rates.
Celtics Score with clickSHARE and Banner Moments
Leading the NBA with 17 World Championships and fans that bleed green, the Celtics have a tradition unrivaled by most professional sports clubs. Celtics Banner Moments is a new program that allows fans to share their favorite Celtics memories through online and social media. ClickSquared's clickSHARE enables fans to go to http://www.nba.com/celtics/all_access/banner_moments/submit.html to share their Celtics stories through text, photos and video.
Throughout the season hundreds of season ticket holders have shared their Banner Moments. This week, Celtics fans on Celtics.com, Facebook and Twitter have had an opportunity to vote for their favorite Moment and submit their own unique Celtics memory. The author of the winning Banner Moment and 17 guests will enjoy a Celtics Playoff game from a private suite.
"The Boston Celtics have always offered the ultimate fan experience, so with our fans routinely interacting with social media, we wanted to create a forum where they could easily share their Celtics experiences with friends and other fans," said Shawn Sullivan, Chief Marketing Officer for the Boston Celtics. "Banner Moments allows our fans to become more deeply connected with the Celtics, and allows the team to engage with each fan in a meaningful, personalized way."
About ClickSquared:
ClickSquared is a premier provider of email and cross-channel database marketing solutions. With innovative offerings ranging from self-service email to highly automated, real-time customer engagement and loyalty programs, ClickSquared's innovative SaaS marketing platform orchestrates and delivers analytics-driven, relevant and personalized customer communications across email, direct mail, social, mobile and web channels. Leveraging a team of marketing, technology and vertical-industry experts that are passionate about our clients' success, ClickSquared enables organizations of all sizes to maximize the return on their marketing investment.
ClickSquared has helped to build some of the world's best known brands including ARAMARK, Boston Celtics, Cable One, Comcast, Dr. Pepper/7-Up, Four Seasons Hotels and Resorts, Greyhound, HomeAway, Hyatt, Montage Resorts, Starwood, Sovereign Bank, and US Gypsum. For more information on ClickSquared, visit the company's web site at http://www.clicksquared.com.
About The Boston Celtics:
A charter member of the Basketball Association of America (which evolved into the National Basketball Association) since 1946, the Boston Celtics have won a record 17 NBA Championships, including eight (8) in a row from 1959-1966, and have won NBA titles in four different eras. In addition, 31 former Celtics players, management or staff have been inducted into the Naismith Memorial Basketball Hall of Fame. In December 2002 the team returned to local ownership for the first time since 1963. For more information on the Celtics, log on to http://www.celtics.com.
###