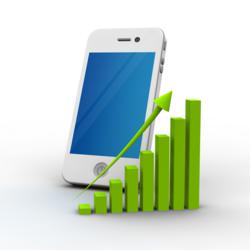 Berlin, Germany (PRWEB) December 22, 2011
Sponsormob has now made Click-to-Call advertising available to its clients in Germany. Partnering with Freespee, the leading company in call monetization, any company with a call-center can now advertise on mobile with Sponsormob.
Mobile is an ideal environment for call advertising, as clients simply have to click on a button on a landing page and can be directly connected to the advertiser's call center. The benefits of Click-to-Call are high sales conversion rates and the opportunity to up-sell customers during phone calls. Based on statistics from partners in Europe and the US, a call is valued ten to twenty times more than a click.
Certain verticals are more promising for call advertising than others. Click-to-Call works best in service verticals such as banking, insurance, education, finance, health and beauty. Travel, telecommunications, and other utilities also do well, but online stores with call centers can also benefit from call advertising.
Of course, Click-to-Call advertising with Sponsormob is done on a performance basis, making advertising low-risk to companies wishing to expand their customer base via mobile. Additionally, Sponsormob's unique technology makes it possible not only to attribute sales to specific publishers, but to the actual device, ad, and click.
With the expansive growth of mobile usage and traditional advertisers expanding to mobile platforms, CPA networks are an important link in the advertising chain. Freespee has extensive experience in call monetization, and is happy to expand their work with Sponsormob, its first pure mobile ad network partner.
About its new partnership, Carl Holmquist, Founder and CEO of Freespee, says "We are excited to be working closely with Sponsormob in our global expansion. Mobile has proven its strength in performance advertising, and now we are bringing along phone calls as the new digital advertising currency. Advertisers who have already added calls in their media planning have seen great results: People who call are ready to buy, and thus the sales conversion rates are very often 20-50%. At the same time, the average order value has increased due to upsell opportunity. We've only seen the beginning of a new era in performance mobile advertising."
About Sponsormob:
Sponsormob is a solution provider for performance-based advertising on mobile devices. Founded in 2006, Sponsormob helps advertisers and agencies gain reach with highly targeted mobile-ads using data-driven technology. It also offers publishers strategic integration opportunities matched with a variety of attractive mobile campaigns now available.
About Freespee:
Freespee is the European leader in call monetization technologies for the performance advertising industry. Using the Freespee API advertising networks, local search and classified publishers can increase their advertising performance and media value by adding phone calls as the new digital advertising currency. Freespee was founded in 2008 in Uppsala, Sweden, and has offices in Helsinki, Copenhagen and Berlin.
# # #