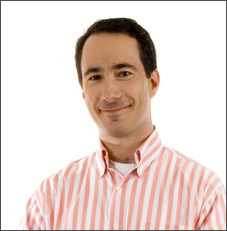 Livemarkets Lite takes all the work out of adding chat capability to ads
Los Angeles, CA (PRWEB) April 20, 2009
Traffic Marketplace today announced the launch of Livemarkets Lite, a quick-to-market version of Livemarkets' revolutionary click-to-chat technology that enables consumers to engage in a live chat session and interact directly with advertisers via any banner ad. Livemarkets Lite allows advertisers to use Livemarkets click-to-chat without integrating a call center.
Livemarkets Lite features Chat Assist, an innovative intelligence technology that answers up to 95% of consumer questions by referencing an intelligent database. Powered by Upsellit.com, the Chat Assist database dynamically answers a wide spectrum of common questions tailored to each campaign. Livemarkets Lite also provides advertisers greater insight into market perceptions by providing detailed chat activity analysis and reporting, including the type of questions commonly asked by consumers.
"Talking with your customers is different than talking to your customers," said Tom Kogler, President and CEO of Upsellit.com, the technology provider for Chat Assist. "Engaging in a two-way conversation allows advertisers to create a deeper connection between consumers and their brand. The combined capabilities of Livemarkets and Upsellit.com will help advertisers of all shapes and sizes create a dialogue and let consumers participate in the brand experience."
"Livemarkets Lite takes all the work out of adding chat capability to ads," said Jim Waltz, President, Traffic Marketplace. "The only thing agencies or advertisers need to do is customize a standard chat script for their campaigns--we do all the rest."
With Livemarkets and Livemarkets Lite, consumers don't have to interrupt their website visit to interact directly with brands and advertisers. Enhanced consumer engagement increases ad response, brand recall and awareness.
Traffic Marketplace originally acquired Livemarkets in 2008, and has since been offering Livemarkets' Click-to-Chat as a free service to advertisers running campaigns through the Traffic Marketplace network. Livemarkets Lite is the latest in a string of acquisitions/partnerships with new technology providers, as Traffic Marketplace continues to invest in technologies that allow businesses to connect with audiences in more relevant, effective and engaging ways.
About UpSellit
UpSellit is a performance-based ecommerce and emarketing solution utilizing proprietary virtual-chat technology to engage proactively and personally with customers at predetermined points of action, resulting in increased sales, additional promotional opportunities and improved customer support. Using natural language parsing and approved company messaging, UpSellit's virtual agents take on the personality of a company's top employee with the ability to interact simultaneously with 10 to 10 million customers. Headquartered in Camarillo, CA, UpSellit was founded in 2005 as a division of USI Technologies. For more information, visit http://www.upsellit.com.
About Traffic Marketplace
As the premiere B2A™ (Business-to-Audience) online ad network, Traffic Marketplace delivers relevance in online advertising by connecting advertisers with their target audience. Reaching more than 141MM unique users monthly, Traffic Marketplace generates in excess of 30 billion advertising impressions each month, delivering more than 20 million leads and customers a year through its targeted display advertising, lead generation, co-registration, email and custom hosted solutions. http://www.trafficmarketplace.com
###