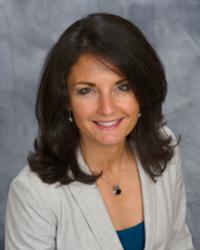 Fairfield, CT (PRWEB) May 29, 2013
Do your clients know you appreciate them and their business? They are not mind readers. According to Denise Graziano, President of Graziano Associates, and creator of Client Relationship Mastery™, all clients need to feel appreciated, and should be thanked in tangible ways at least twice a year to help keep them as clients. Keeping clients satisfied and returning for more business is vital to a company's success since 80% of future profits typically come from just 20% of existing customers. These statistics demonstrate how important client retention – and client retention training – is to businesses' future success.
In the course of recent webinar and live presentations of 7 Keys to Client Relationship Mastery™ surveys revealed that 43% of respondents do not take regular steps to thank clients, when this is a proven method of showing appreciation and staying top of mind with clients.
Ms. Graziano recommended a number of different ways to thank clients. For starters, simply thanking them for their business and their trust with hand-written notes and/or verbally goes a long way to making them feel valued. Other ways to thank clients include providing them with bonus products or services, giving them branded gifts, taking them to lunch or dinner, or other forms of entertainment.
Of those survey respondents who do thank clients regularly, 32% of respondents thank their clients with bonus products or services, while 21% thank their clients with branded gifts. According to the Advertising Specialty Institute, 42% of customers had a more favorable impression of a company after receiving an item from them.
Client Appreciation is just one of the 7 keys to Client Relationship Mastery™ a system created by Ms. Graziano to help sales professionals improve client retention. Remaining keys are Authenticity, Perspective, Problem Solving, Invest in your clients' success, Conflict Resolution, and Proactivity. Once learned, these keys can quickly become best business practices that build a strong foundation to help retain clients.
To have Denise Graziano speak to your corporation or sales team, contact her at 203-254-0195. Please visit http://www.grazianoassoc.com or http://www.clientrelationshipmastery.com for more information.
A strategic thinker and leader with over 26 years of business experience, Denise Graziano is President of Graziano Associates and author of the forthcoming book Once A Client, Always a Client™, and founder of Client Relationship Mastery™. Graziano Associates is a marketing and promotions firm which helps clients to get the best results from their marketing, branding, client relationships, employee rewards, sales promotion, and trade show performance. Their proprietary trade show analysis helps trade show exhibitors increase leads and sales when they exhibit. Founded in 1992, Graziano Associates is based in Fairfield, CT.