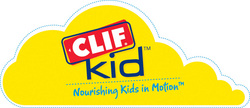 We also want to ensure a safe environment outside while trick-or-treating in the neighborhood.
Berkeley, CA (PRWEB) September 30, 2009
CLIF Kid® wants to help kids have a safer, healthier Halloween this year by encouraging parents to give their neighborhood a trick-or-treating safety tune-up.
The organic snack maker is offering Safety Tips for Halloween, a neighborhood safety assessment guide created in partnership with Fehr & Peers, a nationally-recognized leader in pedestrian safety planning. Using the Safety Tips for Halloween guide on a casual walk around the neighborhood, parents can easily identify and solve potential neighborhood hazards before kids set out on their trick-or-treating adventures.
The CLIF Kid guide addresses four critical elements that influence safer neighborhoods: sidewalks, crosswalks, lighting conditions and traffic signals. Solutions include recommendations for immediate and long-term fixes - ranging from buying battery-powered wall push-lights to calling the city's local public works department for more permanent repairs and changes.
The Safety Tips for Halloween accompanies the return of the popular seasonal CLIF Kid Organic ZBaR™ flavor - Spooky S'mores - for a healthy Halloween inside and out. The baked, whole grain Spooky S'mores ZBaR provides a healthy snacking option for Halloween parties, as trick-or-treat hand outs and in school lunchboxes.
"We want to feed our kids healthier options on Halloween without scary ingredients going inside their bodies," said Jennifer Yun, brand director for CLIF Kid. "We also want to ensure a safe environment outside while trick-or-treating in the neighborhood."
CLIF Kid and Fehr & Peers recommend that parents conduct the safety assessments well in advance of Halloween, giving city and county governments time to complete repairs. They also encourage parents to survey the neighborhood with their kids to identify the safest routes for trick-or-treating.
"Making neighborhoods safe for Halloween can improve the quality of life in any community well beyond the holiday," said Meghan Mitman, AICP, Senior Transportation Planner/Engineer for Fehr & Peers. "It's a great way to encourage families to walk, bike and connect outside."
The CLIF Kid Safety Tips for Halloween can be downloaded or printed from CLIF Kid's website at http://www.clifbar.com/clifkidhalloween. For additional resources, please go to Fehr & Peers' website at http://www.fehrandpeers.com/CLIFKid.
The CLIF Kid Organic ZBaR Spooky S'mores will be available for a limited time this fall at select grocery and natural food stores nationwide (SRP: $0.79 per bar).
About Clif Bar & Company
Clif Bar & Company is a leading maker of nutritious, all-natural, organic foods and drinks, including CLIF® BAR energy bar, LUNA®, The Whole Nutrition Bar for Women®; and CLIF Kid® , Nourishing Kids in Motion™. Focused on sports nutrition and healthy snacks, the company is committed to sustaining its people brands, business, community and planet. (http://www.clifbar.com)
About Fehr & Peers
Fehr & Peers provides transportation planning and traffic engineering services to public agencies, institutions, and private companies - projects include local traffic and parking studies, major regional transportation plans, and traffic engineering design, with expertise in all forms of transportation. The firm has earned a reputation for successfully completing complex and controversial projects on time and within budget. Fehr & Peers' mission is to empower every employee to develop effective and innovative transportation solutions that improve communities. For more information, visit http://www.fehrandpeers.com.
Editor's Note: Product samples and photos are available on request.
###