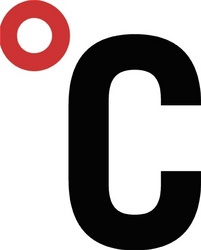 The Climate Group is delighted to welcome Dell as the first IT member of our coalition of companies leading on climate change issues
HOUSTON (PRWEB) February 27, 2008
-- The Climate Group is a global non-profit organization that works with business and government leaders to address climate change and accelerate the transition to a low-carbon economy.
-- The announcement was made at the Challenges and Opportunities in a Carbon Constrained World conference held today at the Federal Reserve Bank in Houston. The conference included senior managers from major companies involved in a variety of business segments to share experience and discuss practical approaches to preparing for doing business in a carbon-constrained economy.
-- Dell's progressive climate strategy takes into account environmental impacts from supplier operations, company-owned and leased operations, and customer product use. Dell currently has one of the lowest carbon intensities in the Fortune 50 and has pledged to reduce that an additional 15 percent by 2012.
-- Dell has pledged carbon neutrality for company facilities, manufacturing operations and business air travel beginning in 2008.
-- Dell was the first IT company to join the Carbon Disclosure Project's Supply Chain Leadership Collaboration to help suppliers with emissions reporting, which Dell requires.
-- Joining The Climate Group offers Dell the opportunity to contribute to and gain insights from participation in The Climate Group's Leadership Groups on Carbon Neutrality and Supply Chain, to leverage The Climate Group's working relationships with policy makers in government and its international reach into China and the Asia Pacific region.
"The Climate Group is delighted to welcome Dell as the first IT member of our coalition of companies leading on climate change issues," said Chris Walker, North American Director of The Climate Group. "Dell revolutionized the PC business, and we believe it can do similarly great things for the IT industry's efforts to reduce greenhouse gas emissions. Dell's extensive product reach into homes and offices creates the potential to make an even greater contribution to creating a low-carbon economy."
"Dell's commitment to becoming the 'greenest' technology company on the planet involves continually seeking ways to reduce our emissions, learn from others and share best practices worldwide," said Gil Casellas, Dell vice president of corporate responsibility. "Working with The Climate Group and other stakeholders demonstrates our commitment to a cleaner Earth and low-carbon economy."
About The Climate Group
The Climate Group (http://www.theclimategroup.org) is an independent, nonprofit organization that works with government and business leaders to accelerate the transition to a low-carbon economy. Its coalition of proactive leaders - from government, business and NGOs - has demonstrated that the emissions reductions needed to stop climate change can be achieved while boosting profitability and competitiveness. Companies, states, regions and cities around the world are realizing there are significant economic as well as environmental advantages of taking decisive action now. The Climate Group was founded in 2004 and has offices in the UK, US, China, India and Australia.
About Dell
Dell Inc. (NASDAQ: DELL) listens to customers and delivers innovative technology and services they trust and value. Uniquely enabled by its direct business model, Dell is a leading global systems and services company and No. 34 on the Fortune 500. For more information, visit http://www.dell.com, or to communicate directly with Dell via a variety of online channels, go to http://www.dell.com/conversations. To get Dell news direct, visit http://www.dell.com/RSS.