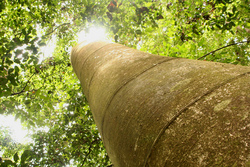 I mailed my old cell phone in less than 2 minutes. I was surprised about how easy it was to use PlantMyPhone
SAN FRANCISCO (PRWEB) June 7, 2010
PlantMyPhone, the easy cellphone recycling service, announces the first winner of the PlantMyPhone cellphone recycling sweepstake on United Nations World Environment Day (June 5th). Jason Prodoehl of San Francisco, California became the winner of the $1,000 sweepstake by mailing in his old cellphone and being randomly drawn from the pool of participants that started recycling with PlantMyPhone since its launch two months ago in March 2010.
According the Environmental Protection Agency, Americans annually retire 130 million mobile devices, and many of these end up improperly disposed of in landfills. Cell phones waste often contains hazardous materials such as arsenic, antimony, beryllium, cadmium, copper, lead, nickel, and zinc. Disposing of cell phones in landfills enables these pollutants to seep into water, land and animals that interact with these toxins.
"Electronic waste is a serious problem in the world and we all need to do all we can to minimize the impact on the environment." explained Jason " I saw the poster at Starbucks about recycling my phone. It sounded like a great idea, and the organization name was quite clever. I mailed my old cell phone in less than 2 minutes. I was surprised about how easy it was to use PlantMyPhone."
PlantMyPhone enables everyone to easily and properly recycle their old cellphone through the mail to fund the planting of new trees in reforestation projects. Hence, the name PlantMyPhone. Participants can pick up postage-paid mailer bags at local retailers, request a mailer online to be sent to them, or print out a postage-paid shipping label online to send in their old cellphones. Half the proceeds of the phone's recycled value is used to plant new trees. Each cellphone plants a minimum of one tree per phone. PlantMyPhone was created with the belief that people want to help fight climate change and that all they need is an easy and tangible way to do it for free.
PlantMyPhone is an official partner of the United Nations Environment Programme's Billion Tree Campaign. The campaign's mission is to inspire everyone on the planet to plant at least one tree each in an act of global solidarity. Participants of PlantMyPhone are updated with the number of trees their cellphone planted, creating a direct connection with their environmental contribution.
June 5th is United Nations World Environment Day (WED). WED is one of the principal vehicles through which the UN stimulates worldwide awareness of the environment and encourages political attention and action. Through WED, we are able to give a human face to environmental issues and enable people to realize not only their responsibility, but also their power to become agents for change in support of sustainable and equitable development.
The theme of WED 2010 is "Many Species. One Planet. One Future." It echoes the urgent call to conserve the diversity of life on our planet. A world without biodiversity is a very bleak prospect. Millions of people and millions of species all share the same planet, and only together can we enjoy a safer and more prosperous future. Many of these species live in forests environments. With the help of recycling participants, PlantMyPhone funds the reforestation of lands in developing countries.
PlantMyPhone partners with environmentally conscious retailers and service providers to get the word out and provide convenient ways for individuals to pick up postage-paid mailer bags. PlantMyPhone partners with ISO-certified environmentally responsible recycler that promote and practice 'no export, no landfill' policies. Some of PlantMyPhone's recycling partners are included in the World Economic Forum Global 100 Most Sustainable Corporations.
About UNEP's Billion Tree Campaign
Launched in November 2006 by the United Nations Environment Programme (UNEP), with the objective of encouraging the planting of at least one billion trees worldwide each year, "Plant for the Planet: The Billion Tree Campaign" is now recognized as one of the UN's most successful environmental campaigns. To date, UNEP has tracked the planting of more than three billion trees in 166 countries. Now in its second stage, the campaign, which stresses the power of partnerships, has set a new goal of seven billion trees—roughly one tree for every living person on the planet. Every tree counts, and UNEP counts every tree.
For more information on the UNEP's billion tree campaign, please visit http://www.unep.org/billiontreecampaign/
About PlantMyPhone
An official partner of the United Nations Environment Programme's Billion Tree Campaign, PlantMyPhone collaborates with award-winning nonprofit agroforestry organizations such as Trees For The Future and Sustainable Harvest International to plant trees in twelve countries: Belize, Honduras, Nicaragua, Panama, Cameroon, Ethiopia, Burundi, Senegal, Zambia, India, the Philippines and Haiti. Using environmentally sustainable methods, farmers in these countries plant PlantMyPhone trees to restock existing forests and enable more diverse, productive and economically sustainable land-use systems.
For more information on PlantMyPhone, please visit http://www.PlantMyPhone.com
Or contact Hans Chung
hans@PlantMyPhone.com
http://www.twitter.com/PlantMyPhone
office: +1.415.508.6658
mobile: +1.650.224.1277
###