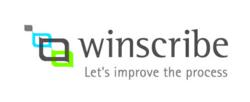 "We now have an easy-to-use dictation system that enables quicker turnaround of critical information and allows us to better serve our clients"
- Angela Burza, System Manager at Clingen, Callow & McLean
Chicago, IL (PRWEB) August 30, 2012
Founded in 1995, Clingen Callow & McLean is an Illinois-based law firm whose business model is borne from their client base, which primarily consists of small and middle market businesses. The firm is committed to delivering high quality legal advice communicated in an easy to understand straight-forward manner, and it is their communication style and approach to client services that sets them apart from other law firms.
Communication is crucial to Clingen Callow & McLean's business. When they noticed that their aging standalone dictation system was hampering their communications and service to their clients, they decided to make a change.
"After years of use, our old analog dictation system began producing garbled recordings, making transcription a challenge. In addition, we worried about the possibility of misplacing tapes and the transcription machines we were using started breaking down, causing delays in our document production process. The whole process was completely inefficient. This led our team to seek out a new solution," explains Angela Burza, System Manager at Clingen, Callow & McLean.
After meeting Platinum Winscribe Partner, Nelson Systems Inc., at the American Bar Association (ABA) Techshow, Angela learned about Winscribe's advanced digital dictation workflow management system. Angela mentioned that: "The team at Nelson Systems has been very helpful and courteous while assisting us in our process to establish a reliable and effective dictation system."
With the new Winscribe Dictation system, Clingen Callow & McLean were able to let go of their old, broken dictation equipment and step forward with the latest mobile dictation technology via Winscribe's Mobility Suite for Android, iPhone and BlackBerry devices.
"All of the firm's attorneys are now using Winscribe's mobile dictation applications on their smartphones. In addition, we have another attorney who also likes to use a digital handheld device in conjunction with his iPhone. Our new mobile dictation solution has helped our attorneys deliver information faster and more reliably," discussed Angela.
To further reduce the time dictations are transcribed and information is turned around, Clingen Callow & McLean also decided to incorporate Winscribe's optional speech recognition functionality, which has been shown to assist organizations in producing documentation significantly faster.
At Clingen Callow & McLean, each attorney has a dedicated secretary or assistant who transcribes the dictations that enter the Winscribe system. If the attorney has speech recognition enabled, he or she states the type of document that is being dictated - for example a letter or pleading - and sends the dictation off to the secretary. Using the Winscribe Dictation system with speech recognition, the secretary receives the attorney's voice recording and speech recognized document and only needs to make minor edits, if any, to complete the job. This enables to firm to further reduce the time spent on administrative activities.
Since the implementation of Winscribe Dictation at Clingen Callow & McLean, the firm has seen many benefits in the replacement of their old technology.
"While the Winscribe Dictation system is fairly young in our firm, we are already seeing great value in our technology upgrade. No longer do we have to worry about the misplacement of tapes, muddled recordings or broken dictation equipment. Our attorneys are able to capture and send dictations instantly, using their preferred mobile device, and we now have the ability to monitor our secretaries' workload and turnaround time. We now have an easy-to-use dictation system that enables quicker turnaround of critical information and allows us to better serve our clients."
ENDS
About Clingen Callow & McLean, LLC
Clingen Callow & McLean, LLC was founded in 1995 by a group of lawyers from a larger Chicago-based law firm. The founders wanted to bring a more entrepreneurial spirit to representing their clients. Clingen Callow & McLean dedicated themselves to helping their clients succeed and prosper while avoiding the inevitable pitfalls that accompany owning and operating a business. For more information, visit http://www.ccmlawyer.com.
About Nelson Systems, Inc.
Nelson Systems specializes in medical and legal dictation applications and is also a leader in liability recording systems for public safety and contact centers. Based in Springfield, Illinois, Nelson Systems focuses on continued improvement in technical support and offering quality solutions to their customers since 1989.
About Winscribe
As the world's leading provider of digital dictation software, Winscribe supports businesses all over the globe with their requirements for digital dictation, digital transcription, voice recognition, and workflow management. Based on years of experience in the workflow management field Winscribe has now extended its offering to Business Process Management solutions for the legal market.
Winscribe is the largest supplier of digital dictation technology in the world with installations in 25 countries and more than 350,000 users globally. Winscribe provides solutions for a number of industries including Legal, Law Enforcement, Healthcare, Transcription, Surveying, Insurance and Government sectors and has a widespread global reach with strong customer presence in North America, Europe, Australasia, and South Africa.
Offices located in the USA, UK, New Zealand, Australia, and Switzerland and a network of more than 100 sales partners provide a global knowledge base that enables customers to successfully implement and maintain their Winscribe solution.
To learn more about Winscribe and their suite of digital dictation, speech recognition and business process management solutions, please visit http://www.winscribe.com.