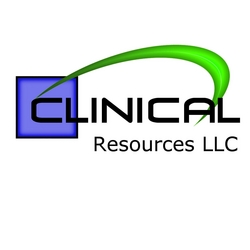 Caring for the nursing profession is one of the predominant areas of discussion on the radio show. There is a growing need for nurses, especially as our population grows older
Atlanta, GA (PRWEB) December 2, 2008
Clinical Resources, http://www.clinicalresources.com/ , a healthcare staffing service for hospitals, nursing homes, assisted living facilities, physician offices and clinics nationwide, is proud to announce the recent launch of its radio show, "Nurse View." The show, 'For Nurses, By Nurses and About Nurses', tackles the current issues facing the nursing profession today. The show airs every Tuesday from 4:00-5:00 PM ET on 1620 AM in the Atlanta area. Listeners outside the Atlanta area can access the show via the internet. It is streamed live on http://www.radiosandysprings.com/ , plus archived shows can be heard on the Clinical Resources company website.
"This is the first show of its kind and we are proud to bring to the forefront the tough problems and issues of interest facing nurses these days," says Jennifer Scully, President and CEO of Clinical Resources.
In its short time on the air, some of the weighty issues discussed on "Nurse View" include long term care and assisted living nursing, critical care, caring for the elderly, hospice care, patient safety and litigation in healthcare.
"Caring for the nursing profession is one of the predominant areas of discussion on the radio show. There is a growing need for nurses, especially as our population grows older," says Scully. "And it is especially important now, when the profession is facing a shortage of trained professionals."
"Nurse View" invites a special guest each week to come on the show to discuss current issues. To learn about guest slot availabilities and/or show sponsorship opportunities, please contact Jennifer Scully at 888-800-3377.
About Clinical Resources
Clinical Resources places experienced personnel in permanent, temporary and interim positions in hospitals, skilled nursing, assisted living facilities and physician offices, nationwide. They partner with providers to ensure their staffing needs are met during times of transition. Clinical Resources' company tagline is 'Providing Consistent and Predictable Results.' All of their healthcare professionals are highly competent with numerous years of multi-state experience. For more information, visit http://www.clinicalresources.com/.
About Jennifer Scully
Jennifer Scully, President and CEO of Clinical Resources, has dedicated over 30 years to the delivery of quality care to geriatric patients and seniors across the nation throughout the healthcare continuum; including acute, subacute care, assisted living, and long-term care. Ms. Scully has used her expertise and extensive knowledge of geriatric and senior care to develop Quality Improvement systems for clinical practice, education, and quality monitoring. Through Clinical Resources, Jennifer has been able to combine her comprehensive experience with a broad network of contacts, to assist providers with their staffing and personnel needs.
Contact:
Jennifer Scully
888-800-3377
Jennifer@clinicalresources.com
###