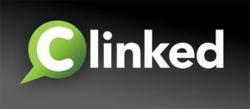 Clinked simplifies and brings the wiki-style collaboration ethic to small businesses
Cambridge, UK & Barcelona, Spain (PRWEB) May 16, 2012
Clinked a leading online collaboration tool developed by Rabbitsoft in the UK, recently released its application on GetApp, the largest cloud business apps marketplace.
Clinked is using wiki-style pages for online project management, document management, task management and team collaboration.
The most important feature identified by GetApp for this application is its non-technical interface, coupled with strong project management features and integrations, making it suitable to any kind of business users.
Clinked also recently released a Google Apps integration, empowering people to use single sign-on in to Clinked with Google login credentials, as well as accessing Clinked from the Google Gmail menu navigation.
Clinked achieved the following ratings:
Overall: 9/10
Ease of use 4.5/5
Features 4/5
Value 4.5/5
Ease of deployment 4/5
"Clinked simplifies and brings the wiki-style collaboration ethic to small businesses," said the GetApp.com reviewer.
To read the full review on GetApp, visit: http://www.getapp.com/blog/collaboration-project-management-review-clinked/
You can visit GetApp to test drive and deploy Clinked now: http://www.getapp.com/clinked-application
About Rabbitsoft
Rabbitsoft is a software engineering and development company, headquartered in Cambridge, UK. Its mission is to connect millions of people and organisations regardless of their size or technical ability to the potential of their shared knowledge, helping people work more efficiently, more productively and innovate faster.
About GetApp
GetApp is the largest independent online marketplace that helps small to mid-sized businesses and startups discover, evaluate and manage the perfect cloud business apps for their needs. Its mission is to support millions of users in their "best app" research with comprehensive directories, interactive search tools, side by side comparison tables, user reviews and app evaluation resources.
In addition, GetApp serves as a global online marketing channel for thousands of cloud business application developers.
Headquartered in Barcelona, Spain, GetApp operates primarily in North America and the U.K. It is privately owned and backed by Nauta Capital.