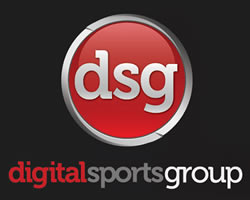 Clint Dempsey on Facebook. The Official PFA Profile
(PRWEB UK) 31 August 2012
Digital Sports Group are today launching the PFA Profile of American attacking midfielder Clint Dempsey. DSG became the official digital partner of the Professional Footballers Association (PFA) earlier this year and have since launched a number of Player profile fan pages on social media site Facebook as well as providing official player pages on their football news site football.co.uk. It was today the turn of Clint Dempsey to see his official PFA Profile.
Today's Player of the Day is Fulham and United States of America midfielder Clint Dempsey. Since his arrival at Fulham in 2007, Dempsey has gone on to make a numerous amount of records for the London club including being the first American to score a hat trick in the English Premier League and is the current all time leading Premier League scorer for Fulham.
Dempsey has been heavily linked with a move away from Fulham during the 2012 summer transfer window, with the likes of Liverpool, Tottenham and Arsenal all rumoured to be interested in signing the American. With just one day left to go Fulham fans will be hoping the club can do all they can to keep hold our their star man.
Head of Operations at DSG, Matthew Tait had this to say "Dempsey will have no shortage of fans after his impressive performances for Fulham over the last couple of seasons."
"Of course a player with Dempsey's talent requires a certain level of respect and responsibility and he is sure to be a major hit with fans on Facebook."
Digital Sports Group will provide further PFA player profiles for every professional footballer in England. The Clint Dempsey Facebook Page is now live.
Get all the latest football news and transfer gossip on football.co.uk.