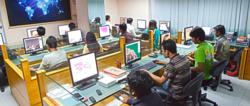 Quality work, excellent value for money. Very good communications and fast turnaround.
(PRWEB) February 13, 2013
Clipping Path Service reduced its pricing by up to 70%. It introduced its new and reduced rate of $0.49 per image and also reduced delivery time for small jobs to 1 hour. Quick delivery is guaranteed and a 24-hour deadline is set for larger jobs now. Isolating image techniques as well as the choice to remove dolls to enhance clothing shoots have also been introduced.
Clipping Path Service employs a team of highly qualified graphic artists. The service offers clients a wide variety of photo editing and image enhancement options. According to the company, this benefits individuals looking for minor corrections in their portraits or family pictures to companies that need such services to market their products and services. Successful ads can be created this way as attractive visuals and graphics play a key role in the kind of response consumers give. If the print or media ad is appealing to them, they are more likely to buy the product, stated the Clipping Path Service. Models and individuals can also be made to look good through effective Photoshop. Glamour can be added and the complete outlook of the picture can be changed for the better. Single pictures can be edited as well as multiple ones according to the new customizable plans offered by the company.
Clipping Path Service is a business that specializes in graphic designing. It is the sister website of Metrodesk, the Bangladesh-based graphic designing outsourcing company, which leads in the designing industry and was founded back in 2008. Clipping Path Service, http://www.clippingpathservice.com, was developed for image-processing services. It offers a wide range of services in the field of image-processing such as Photoshop Clipping path, image and hair masking, image manipulation, retouching, creating natural-looking shadow, etc. The services are provided at cost-effective rates for the benefit of the clients who do not wish to spend too much. The work is completed at a quick pace due to the company operating the whole year through three shifts and working 24 hours a day, every day. Clipping Path Service has reached the heights of its success by following the service philosophy of integrity, competence, and excellence. More information about the company and its economical packages can be acquired on http://www.clippingpathservice.com