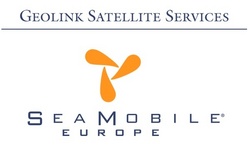 In the world of 24 hour a day news reporting, there has never been more pressure to get stories quickly and at the source of the news
PARIS (PRWEB) September 2, 2008
"The new Media ClipWay optional editing tool strengthens our position as the provider of the best all-in-one professional software for journalists on the field. Furthermore, Media ClipWay can now seamlessly combine the bandwidth available from two Inmarsat BGAN modems for improved transmission quality," said Juliette Warter, Marketing Director for SeaMobile Europe. "With these latest upgrades to Media ClipWay users can capture, edit, compress and send live or edited video from anyplace to anywhere in the world. The video transmits at broadcast quality and at close to 90 percent lower cost than using traditional satellite trucks, while giving reporters increased flexibility to get even closer to the story."
With hundreds of users throughout the world, Media ClipWay provides journalists with an easy to use software solution and intuitive user interface that does not require any additional software or technical expertise to use. Users either "live-stream" or capture and edit video, select compression and choose transmit to send via their computer. The software supports any communication link including satellite, ISDN, xDSL or 3G and transmits 25 or 30 frames per second.
''Since the launch of France 24 I've been using Media ClipWay. I use it almost daily when I'm in the field and I have been able to send breaking news back from Chad, Iraq and Chechnya without encountering any problems," said Franck Berruyer, a reporter for France 24 television. "I work alone with only a computer, a camera and a BGAN antenna. It has the lightness and adaptability of a radio reporter's equipment, but is made for TV reporters. There is no more a need to book an SNG vehicle or find a place to transmit now that I have absolute freedom with Media ClipWay and BGAN.''
"In the world of 24 hour a day news reporting, there has never been more pressure to get stories quickly and at the source of the news," added Warter. "Media ClipWay can enhance the ability to make this happen. Additionally, more and more independent journalists are involved in supplying the insatiable demand for news content and we see Media ClipWay software becoming increasingly relevant to these types of applications."
During the IBC exhibition in Amsterdam from September 12-16, live demonstrations of Media ClipWay will be shown from the ClipWay booth #4C75.
The new optional editing tool will be commercially launched on the 1st of October.
For more information, visit http://www.mediaclipway.com
About SeaMobile Europe
For more than 15 years, SeaMobile Europe, formerly known as Geolink and now part of SeaMobile Enterprises, has been a pioneer in providing reliable, continuous and secure telecommunication services. The company also provides value added services required by individuals or organizations where traditional telecommunication infrastructures are unusable, non-existent, or simply not economically envisaged.
For more information, visit http://www.seamobile-europe.com