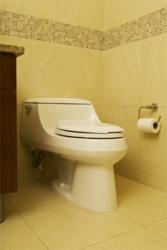 San Francisco, CA (Vocus/PRWEB) January 19, 2011
Atlas Plumbing of San Francisco says there are six simple things people can try before calling a plumbing service. The average homeowner should be able to clear most clogged drains in a couple of hours or less. Atlas Plumbing, the leader in sewer drain service in the San Francisco Bay Area, says that before calling a professional plumber, people can try some of the following home remedies:
1. Pour 1/2 cup of salt down the drain followed by boiling water. Continue to flush with very hot tap water until the clog is clear.
2. Pour a cup of plain yogurt down the drain and leave it for several hours.
3. For a hair clog, pour a liquid body hair remover like Nair down the drain. Let it sit for about half an hour, then run hot water down the drain. It will not only dissolve hair and gunk in the pipes under the sink, but also keep working further down the line as it moves down the pipes.
4. For a grease clog, pour dish soap, such as Dawn, down the drain, followed by hot water.
5. For slow-running drains, shake half a box of baking soda down the drain, then dump in one cup of vinegar. It should bubble and foam. When it stops foaming, flush the drain with very hot water for two to three minutes.
6. Use a plunger. Though most people use the plunger for toilets, they can be used to unclog other types of drains in the home. When using a plunger, try using a great deal of force to press the plunger handle down over the drain obstruction. Wait a minute and then see if the clog is cleared. Repeat the drain cleaning process as necessary.
For more information about clogged drains, contact Atlas Plumbing at (415) 644-5742 or visit their website at http://www.atlasplumbersf.com/.
About Atlas Plumbing San Francisco
Founded in 2005, Atlas Plumbing is a San Francisco plumbing contractor that specializes in 24-hour emergency plumbing, commercial and residential plumbing, drain cleaning, traditional and tankless water heaters, and related services.
Atlas Plumbing offers plumbing service in San Francisco and the Bay Area communities of Atherton, Brisbane, Burlingame, Colma, Daly City, Foster City, Menlo Park, Millbrae, Pacifica, Palo Alto, Redwood City, San Bruno, San Carlos, San Mateo, and South San Francisco.
###