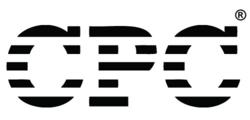 With CPC's closed caption software solutions, broadcasters have various options at their disposal to meet the new FCC mandate.
Las Vegas, NV (PRWEB) April 15, 2012
CPC, an award winning closed captioning software company, offers an array of captioning tools to make captioning for online media formats easier and more cost-effective. New regulations announced by the FCC in early 2012 and taking effect over the next few months require programs that were broadcast with closed captions to now be webcast with closed captions as well. With CPC's closed caption software solutions, broadcasters have various options at their disposal to meet the new FCC mandate. CPC software can batch process or manually extract closed captioning from virtually any video file or format, and easily convert it to a web friendly format.
CPC software offers robust functionality and automation that makes the creation of closed captions for media files a seamless and easy process. CPC software can extract the closed captions from any live recording and convert them to the appropriate online closed captioning files. CPC software can take entire archives of video and caption files and batch process them for web delivery, converting hours of TV closed captions into webcast captions in one fell swoop. If your video and media files don't currently include closed captions, the CPC software can also create captions from scratch from start to finish.
"CPC is proud to have been offering an array of web captioning software for years," shares CPC President Dr. Dilip Som. "Now that online captions are mandated by the FCC, we're here to help make compliance with the new regulations easy and cost-effective – no need to panic! We look forward to many more videos being accessible to the deaf and hard-of-hearing on the web."
CPC supports the most popular online media formats including SMPTE Timed Text, HTML5, Flash, iTunes, QuickTime, YouTube, Silverlight, and Windows Media. CPC solutions also offer captioning for mobile devices such as phones and tablets. CPC's array of close caption tools can help any organization or broadcaster address their specific needs. Multiple web captioning software products are available, including Live, WebPlus, DTV, DV and HD Enterprise amongst others.
To learn more about CPC and its closed captioning support for web formats, please visit http://www.cpcweb.com/solutions/web.htm or visit their booth (#SL5615) during the National Association of Broadcasters (NAB) Convention in Las Vegas, NV, April 16th - 19th, 2012 for a live demonstration.
About CPC
Since CPC released the first simultaneous closed captioning/teleprompting software in 1986, it has been the subtitling and captioning industry leader. CPC offers the most advanced closed captioning and subtitling software currently available as well as the widest array of options on the market to organizations around the world. The MacCaption software supporting web formats is the latest addition to CPC's line of video accessibility software. CPC also operates an award winning captioning and subtitling service.
All company names and products mentioned in this release are trademarks or registered trademarks of their respective holders.