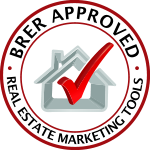 Our insight into the needs of agents and brokers gives us the ability to hand-pick creative solutions for this competitive market
Atlanta, GA (PRWEB) September 15, 2011
In response to the needs of real estate professionals in today's market, Build Real Estate Results with Getting It Write, Inc. (BRER) has researched and hand-picked real estate marketing tools and closing gifts that can have an impact on a broker's or agent's revenue by saving time and increasing sales.
It's no secret that real estate professionals are more challenged in this real estate market. A noticeable number of professionals are leaving the profession. Those who remain active are looking for creative ways to manage their businesses and increase the number of leads they receive and convert to clients.
According to Kathleen Allardyce, founder of Getting It Write Inc., "There are a multitude of companies trying to sell their products within the real estate community. Some of those products work, but a good portion of them don't. There are many agents who have invested in products that just don't produce any return on investment."
BRER is in a unique position to make recommendations on products that will give agents a competitive edge. "We've been finding marketing solutions for real estate professionals for years. Our insight into the needs of agents and brokers gives us the ability to hand-pick creative solutions for this competitive market," said Allardyce.
The real estate tools that can be found on the BRER website address issues such as using an easy-to-learn contact manager to convert prospects, or an effective backup service to eliminate the time, frustration and loss of business that results from a computer malfunction.
The closing gifts that BRER is recommending serve one purpose: to increase the number of referral and repeat clients an agent works with. Traditionally, a closing gift was just a token of appreciation that an agent gave to a buyer or seller after a completed transaction.
In this market, professionals can't afford to let the opportunity represented by closing gifts go to waste. BRER has researched and picked closing gifts that last. "We're recommending that agents avoid gifts like gift baskets or a fine bottle of wine," Allardyce confirmed. "The gift should be something that a client will have for years – something that will remind them of the agent at a time when they're asked for a referral, or they're planning a move themselves."
A recent study conducted by the National Association of REALTORs® found that 66% of consumers say they will definitely work with their agent again, but only 10% of them really do.
That is a situation that agents can help to fix by using effective marketing and business tools, as well as selecting closing gifts that will stand the test of time. The closing gifts recommended by BRER range from personalized gifts that clients will be unlikely to throw away, to engraved cutlery that last a lifetime.
Another advantage for REALTORS® who visit the BuildrealestateResults.com website is that the company has negotiated perks such as product discounts and extended trial periods.
For additional information about BRER's real estate marketing tools and closing gifts that last, contact Kathleen Allardyce or visit BuildRealEstateResults.com.
Build Real Estate Results with Getting It Write, Inc. has provided web-centric real estate marketing services to real estate agents and brokers in the United States and Canada since 2004. Services focus on developing Point2 Agent and Wordpress real estate websites, Contemporary SEO, Social Media Control, and Real Estate Brand development and Logo design. The company distributes a weekly real estate marketing newsletter at http://www.BRERBlog.com.
###