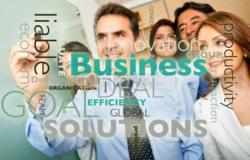 One of the most common mistakes they make is to simply go with the cheapest medical billing company, which inevitably gets them in trouble.
Denville, NJ (PRWEB) February 16, 2013
One of the most important keys to successfully operate a clinic is to ensure choosing an appropriate physical therapy billing company for the clinic. This is according to Nitin Chhoda, an expert in the marketing and management of physical therapy clinics.
"Many new practitioners are excited when they get out of school, ready to make a difference, and yet they are not really paying attention when choosing service providers for their clinics," explains licensed physical therapist, Nitin Chhoda, "So one of the most common mistakes they make is to simply go with the cheapest medical billing company, which inevitably gets them in trouble."
Chhoda's online journal dedicated to helping clinics manage the implementation of physical therapy documentation software and services, EMR News website, recently discussed the need to look beyond the price in an article. According to the article, there is a large price differential between the medical billing companies, http://physicaltherapybillingcompanies.com/physical-therapy-billing-companies/physical-therapy-billing-companies-how-to-choose/, and an equally large gap in services. Medical billing companies offer a menu of services, while some of the cheaper options just do billing; there are full service options a clinician should investigate. These include a guaranteed rate of acceptance of claims, collections services, and integration with accounting software.
The website discusses a host of topics through its blog, dealing with the integration of cloud-based physical therapy documentation software. These services, which are available to clinics, have the potential to revolutionize the practice of physical therapy by dramatically increasing efficiency, effectiveness, and quality of treatment, while reducing the clinician's costs and increasing profit.
Chhoda's office can be reached by phone at 201-535-4475. For more information, visit the website at http://www.emrnews.com.
ABOUT NITIN CHHODA
Nitin Chhoda PT, DPT is a licensed physical therapist, a certified strength and conditioning specialist and an entrepreneur. He is the author of "Physical Therapy Marketing For The New Economy" and "Marketing for Physical Therapy Clinics" and is a prolific speaker, writer and creator of products and systems to streamline medical billing and coding, electronic medical records, health care practice management and marketing to increase referrals. He has been featured in numerous industry magazines, major radio and broadcast media, and is the founder of Referral Ignition training systems and the annual Private Practice Summit. Chhoda speaks extensively throughout the U.S., Canada and Asia. He is also the creator of the Therapy Newsletter and Clinical Contact, both web-based services to help private practices improve communication with patients, delivery better quality of care and boost patient retention.