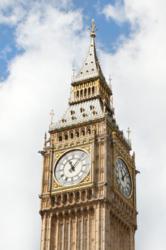 Cloud computing is tremendously innovative and offers businesses a great opportunity to streamline their work, become more mobile and save money
Barnsley, South Yorkshire, UK (PRWEB UK) 20 February 2012
Roketix Ltd, is to help public sector bodies such as councils and government departments make the most of new "cloud" technologies.
Cloud computing is relatively new but is set to revolutionise IT and working practices. Instead of hosting applications on one server, they will be hosted in "the cloud" – a collection of computers and servers that can be accessed via the internet or private network for sharing files and applications. This will be great for the public sector and will save money on buying individually generated applications for personal desktops.
IT expert Paul Kelsall, from Roketix, is delighted to have won a place on the government's delivery framework. "Cloud computing is tremendously innovative and offers businesses a great opportunity to streamline their work, become more mobile and save money," said Paul, who has also migrated several media and digital businesses in Yorkshire to cloud computing. "The public sector is embracing cloud computing which means huge savings for the tax payer. I'm delighted that Roketix has a part to play in this cost saving technological change."
G-Cloud contracts with suppliers like Roketix are being signed at 10 per cent of the price that other departments currently pay - having the potential to save millions of pounds.Cloud computing also means users only buy the services they need. The public sector can pay for what they use rather than paying a huge subscription fee. G-Cloud also enables businesses to run smoothly and share files in a safe and open environment without being stuck with long contracts.
###