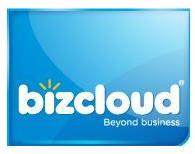 San Francisco, CA (PRWEB) February 24, 2012
As Cloud Computing will face record growth over the next decade, BizCloud Technology Services is ready to meet the staffing challenges of this fast growing tech sector. BizCloud Recruiting, Talent placement and Career job board focused on Cloud Computing, Infrastructure as a Service, Software as a Service, Big Data and Application Integration opportunities.
Biz Cloud Recruiting services offers a range of just in time professional services placement that meet a wide spectrum of cloud business and industry requirements from offshore development, to onsite placement for contract, contract to hire or a high touch retained search placement service. BizCloud offers a unique approach to recruiting & talent management services.
This three-prong approach recognizes that organizations talent management and recruiting needs are diverse and ever evolving. In order to keep pace with the fast growing cloud technology market BizCloud offers a unique business model. BizCloud recruiting approach consists of the following services:
Placement services, retained search, contingency placement of onsite or offshore candidates for temporary contract, contract to hire or permanent placement for the right cloud employment opportunity. Complete talent recruitment, qualification and background check assessment are also offered as part of the placement service by BizCloud. Recruiting placement services are backed by 100% satisfaction guarantee.
Building a community that fosters partnership between recruiters, employers and candidates, BizCloud will work with a select number of recruiting companies to help place qualified candidates for the open positions in these firms client organizations. To foster the growth of the community BizCloud consultants will document successful industry practices among employers, recruiting firms and job seekers. This information is then provided on industry blog posts on BizCloud sites, thereby providing valuable insights for job seekers looking to the cloud for their next opportunity, as well as employers looking for the right team members to ensure business success. Human resources and placement firms can contact BizCloud to see if they qualify to participate in this exclusive partnership community ecosystem program.
Finally BizCloud Job Board allows employers, hiring managers and recruiters to directly place open positions on BizCloud for free or a nominal fee. These job listings will be promoted by the BizCloud marketing team across various sites to bring together a diverse pool of qualified candidates.
As one of the fastest growing cloud computing technology sites on the web, BizCloud is the best source of cloud computing products, cloud computing news, business technology information - and now, career opportunities in the cloud computing space. The future of cloud computing jobs has arrived and it starts with BizCloud.
About BizCloud® Network:
Bizcloud Network is a technology media company with a strong focus on delivering top industry news and producing reviews of Web, Mobile, Digital and Cloud Computing products and services. The site offers insights into rapidly-developing world of Social Media and its connection to modern business. Bizcloud Network sees the tremendous value of implementing innovative technologies to enhance business processes and its team of expert writers accordingly creates the content that speaks to its target audience of business and IT professionals and decision makers.
Bizcloud Network has a strong fan base and a growing number of followers on major Social Media Sites, including Twitter, Facebook, LinkedIn, and Google+. It was founded in 2007 as a Media Branch of BizCloud, a leading cloud computing and SaaS service provider. The company is based in San Francisco, California, and has offices in Europe and Asia.
About BizCloud®:
Based in San Francisco, California, with offices in Europe, Canada and Asia, BizCloud® (http://www.bizcloud.net) is focused on technology and cloud innovations to assist businesses. BizCloud has mastered the art of integrated delivery alliances of cloud computing infrastructure, BPM platforms, business applications and service delivery organizations to deliver large inclusive customer outcomes for business owners. These Cloud Integrated delivery alliances cover Sales, Marketing, Operations and Engineering solutions customized to individual business needs. BizCloud utilizes the best breed of cloud computing and Software as a Service (SaaS) products allowing savings to be passed on to our clients.
###