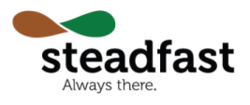 Our two new hires will play a significant role in giving customers the best possible service, before, during and after an order is placed.
Chicago, IL (PRWEB) February 21, 2013
Steadfast Networks (http://www.steadfast.net), an experienced IT infrastructure provider offering cloud hosting, dedicated servers, and colocation, announced today the addition of two new employees to its growing team: Ernest Lofton, Director of Technical Support and Dana Albano, Marketing Manager. With new hires in the company's technical support and marketing departments, Steadfast aims to strengthen customer relationships and deliver lightning-fast assistance.
"Since 1998, Steadfast has grown into a leading infrastructure and service provider," says Karl Zimmerman, President of Steadfast Networks. "We have achieved this by combining our technical expertise with outstanding customer service and support. As our customer base increases, we are committed to maintaining quality of service by expanding our team. Our two new hires will play a significant role in giving customers the best possible service, before, during and after an order is placed."
The first addition to the Steadfast Networks team is Ernest Lofton, the new Director of Technical Support. Lofton has more than 10 years of experience building premier technical support teams, including a management role at Hostway for five years. Having managed large, multi-location technical support centers that provide support via phone, chat and email, Lofton understands the importance of excellent support and has a proven track record.
At Steadfast, Lofton will be responsible for managing an in-house team of System Administrators and Data Center Technicians, delivering prompt 24/7 technical support, monitoring, and management for more than 1,500 customers.
"We are excited to have Ernest on our team," says Zimmerman. "We have a very strong customer service and support department, with high levels of technical aptitude. Our existing support team works to the highest standards and, now, Ernest's skills and experience will help us maintain those high standards through our continued growth. But customer service is not just support – it is also about creating lasting relationships with new and existing customers."
To help coordinate communications across the business, Steadfast has also hired Dana Albano as a new Marketing Manager. With more than 20 years of experience working with Fortune 500 companies, Albano is considered a "jack of all trades" in marketing. She has demonstrated diverse talents including public relations, promotions, branding, internet marketing, and social media. Often, these talents prove instrumental in company success.
At Steadfast, Albano will be responsible for all marketing efforts, including internal and external communications, brand development, strategic planning, and online marketing through the company website and social media.
"We couldn't be more pleased to have Dana join the Steadfast team," says Joe Bong, Chief Revenue Officer at Steadfast Networks. "Steadfast is on its way to becoming a top-tier data center services company, and Dana will be an essential asset in creating brand awareness and helping us to connect with customers."
Despite working in different departments, the two new additions to the Steadfast Networks team will act as pillars of growth. The company is now more able than ever to provide the best possible customer service and, with marketing support, more customers will be able to see the quality of Steadfast's services.
Customers interested in learning more about the new additions to the Steadfast team or services available are encouraged to visit http://www.steadfast.net.
About Steadfast Networks
Steadfast is a Chicago-based IT infrastructure provider that specializes in highly flexible cloud environments (public, private and hybrid), dedicated servers, and colocation services. These services are provided from fully redundant data centers in Chicago and New York. Since 1998, Steadfast has been focused on providing high quality, flexible and exceptionally reliable services at a reasonable price. While Steadfast's core services are geared towards small and medium businesses, Internet and network service providers, and the financial sector, the company can accommodate customers of all sizes from a single Cloud Hosting account to a complex, multi-gigabit managed colocation setup. For any organization, Steadfast provides the technology and expertise it takes to maintain your IT infrastructure, allowing customers to focus on core business.
For more information about Steadfast, visit http://www.steadfast.net.