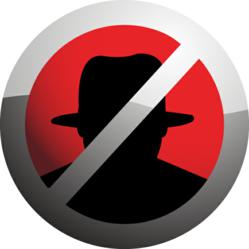 Less than 5 percent of all websites are protected, while the amount of infected websites have increased by 70 percent since last year.
Singapore (PRWEB) April 29, 2013
Signetique, a leading Singapore-based cloud hosting provider today announced its partnership with StopTheHacker, a leading web security company.
"We are extremely pleased to be working with StopTheHacker for malware detection and removal." said CEO of Signetique, Raymond Tan. "While Signetique already provides a highly secure infrastructure for our web hosting customers, our customers' confidence in our service will be bolstered by this new partnership with StopTheHacker."
StopTheHacker actively scans all pages of customers' websites for viruses and web malware threats to see if hackers have injected malicious code into them. Additionally StopTheHacker's artificial intelligence engine with advanced "zero-day" self-adapting capabilities constantly monitors new strains of malware and protects online businesses from these emerging threats. Customers will be notified if a threat is detected, so that they can take all necessary actions to rectify the situation. Additionally the automated malware removal feature simplifies malware cleanup and starts as soon as an infection is detected, thus reducing the risk of infecting visitors and makes malware removal a cinch especially for inexperienced users.
"We are really excited to partner StopTheHacker in offering this additional security service to all our customers," adds Kenneth Tan, COO Signetique. "With rising awareness of the damage a malware infected site will do to a company's reputation, many of our customers will find StopTheHacker's cloud based security service an affordable and important addition to their existing security measures."
In fact, less than 5 percent of all websites are protected, while the amount of infected websites have increased by 70 percent since last year, StopTheHacker's analytics find. Google alone is identifying more than 9,500 infected websites on a daily basis.
StopTheHacker is easy to implement and even easier to set up. There is no software to install. As it runs outside the firewall, customers do not have to worry about making any tweaks to their existing hosting accounts to use StopTheHacker.
Key features of StopTheHacker are:
Standard Malware Detection
Advanced Malware Detection with Artificial Intelligence. Finds security threats before anyone else does
Server-side Scanning. Includes .htaccess Hack Detection,
Webpage Defacement Detection
Phishing Page Detection and many more
Automatic Malware Cleanup
Blacklist and Reputation Monitoring
Vulnerability Assessment
Speed Monitoring & Up-time Monitoring
StopTheHacker Trust Seal
Facebook Protection
Signetique offers four StopTheHacker plans, catering to different customer needs. Starting at SGD12.95 per month, the service is now available at: http://www.webhosting.com.sg/web-security/
About StopTheHacker:
Based in San Francisco, StopTheHacker is one of the tech industry's most watched startups, a provider of SaaS services focused on cyber warfare in the arenas of web malware, security and reputation protection. StopTheHacker's Artificial Intelligence and Machine Learning based technology is supported by the National Science Foundation.
About Signetique
Signetique is one of the largest Singapore-based web hosting providers. It provides shared, virtual and dedicated hosting services and maintains facilities in Singapore, Malaysia, New Zealand, Taiwan, China and Japan. Customers requiring a one-stop Asia Pacific hosting solution can do so through their Singapore sales office. It pioneered the sub $100 dedicated hosting solution in Singapore and continues to provide cost-effective hosting solutions to its customers. Apart from providing standard dedicated server solutions, Signetique also allows complete customization of its servers that encompasses redundancy, high availability, disaster recovery and enterprise email hosting solutions. Signetique's customer profile ranges from small local businesses to multi-nationals and has been in the business for over 15 years. For more information about Signetique, please visit http://www.webhosting.com.sg
Contact:
Kenneth Tan
COO, Signetique
Phone: +65-62251468
Email: sales(at)signetique(dot)com
Website: http://www.webhosting.com.sg