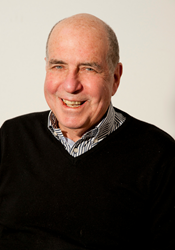 "We are proud to partner with BVoIP as the preferred Fax over IP provider to provide enterprise customers across North America with our leading fax over IP service." - Stephen Dorsey, babyTEL CEO
Montreal, Quebec (PRWEB) April 11, 2017
babyTEL, a service platform for agents, dealers and resellers announced today a partnership with BVoIP to act as a preferred Fax over IP provider for the BVoIP partner community in North America.
BVoIP positions their Managed Service Providers (MSPs) and IT partners for success in reselling cloud communications with an easy-to-use platform. BVoIP allows partners the option to either retain their dial tone provider or choose a new one. babyTEL has now joined BVoIP's group of preferred and vetted providers, strengthening their portfolio of cloud services and streamlining their program.
babyTEL provides Telco-grade SIP Trunks for Voice and T38 Fax over IP (FoIP). babyTEL's flexible and efficient FoIP services provide BVoIP partners with:

Access to unlimited faxing for a low, flat monthly rate for fax machines, multifunction printers (MFPs), and electronic fax-to-email.
A fax conversion device or, analog telephone adapter (ATA), for legacy fax machines.
Real-time babyTEL faxing anywhere in the US and Canada.
World leading T38 SIP Trunks.
Access to partnerships with major IP-PBX and Fax Server providers.
"BVoIP is excited to team with babyTEL," said George Bardissi, President and CEO of BVoIP. "We believe babyTEL's Fax Offering provides an answer to the fax challenge that is tough to get right."
"We want our partners to have something that works and works well. Faxing is one of those technologies that is still predominantly served by copper or POTS lines but now there is another route," Bardissi said. "We believe having babyTEL's solutions in hand helps our partners check the fax check box with ease."
"We are proud to partner with BVoIP as the preferred Fax over IP provider to provide enterprise customers across North America with our leading Fax over IP service," said Stephen Dorsey, CEO of babyTEL. "Our unique solution offers valuable features and benefits, providing a total faxing solution to the business community."
To learn more about the babyTEL Fax over IP platform or to become a babyTEL partner, please visit http://www.babytel.net. For more information about the BVoIP partner community in North America, visit http://www.bvoip.com.
About babyTEL Inc.
Within its Technology as a Service (TaaS) framework, babyTEL develops advanced communication technologies to provide cutting-edge voice communication services. babyTEL provides feature rich VoIP home phone, business phone, SIP Trunking, mobile and fax services through its Agent and Reseller network in over 7000 locations in the USA and Canada with Social Network services available worldwide. To meet challenging and expanding customer needs, babyTEL customizes its residential and corporate telephony services in-house using its own development resources. babyTEL customer and network support teams benefit from the availability of in-house developers to offer customers more effective and timely support. For more information about babyTEL, visit http://www.babytel.net.
About BVoIP
BVoIP helps IT and Managed Service Providers attack voice and unified communications worldwide. Having come out of the MSP space, BVoIP designed its program to not only automate how MSP's interact with their existing systems and tools but to also assist MSP's with an offering to standardize their Unified Communications offering to their customers. BVoIP has built integration with MSP industry solutions from Autotask, ConnectWise, ConnectBooster, DeskDirector, BrightGauge, JoomConnect, and others. BVoIP is currently available in North America, Europe, and the Australian / New Zealand Regions. For more information please visit http://www.bvoip.com.