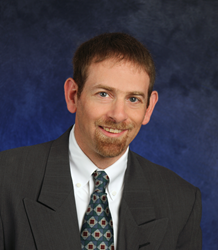 It is a privilege to lead an organization with a great track record in cloud solutions and technology
Boulder, Colorado (PRWEB) April 22, 2016
Ajubeo, an international provider of high-performance virtual data centers and cloud infrastructure-as-a-service (IaaS), has announced Steve Brothers as its Chief Executive Officer. Steve has been the Interim CEO since August 2015 and has now formally accepted the Chief Executive Officer title. This solidifies the company's leadership and positions Ajubeo to further enhance other management roles and strategic functions within the company. Steve has been instrumental in delivering Ajubeo's recent double-digit quarter over quarter revenue growth. With his acceptance of the title, the leadership team is poised to grow and along with it, a higher expectation of revenue growth while maintaining Ajubeo's hallmark "white-glove service".
"I'm humbled and excited to take on this role," said Steve Brothers, the newly appointed CEO of Ajubeo. "It is a privilege to lead an organization with a great track record in cloud solutions and technology. We are looking forward to increasing our year over year growth, as we remain innovative in the market. Our partners and customers will continue to benefit from our culture of providing the best-of-breed technologies and high service levels in the cloud solution market."
Steve brings proven abilities in strategic planning while successfully executing tactical operations. His career has included executive level technology leadership positions across multiple industries. His most recent responsibilities have been with Ajubeo as Interim Chief Executive Officer, VP of Operations and Technology as well as Director of Partner Solutions. He has been a vital leader in the company's growth and strategic initiatives including its long-range planning, product management, sales channel development, operational management, and team productivity.
About Ajubeo
Ajubeo is an international provider of high-performance, enterprise-class cloud Infrastructure-as-a-Service, founded and built by CIOs for CIOs. The Ajubeo IaaS offering includes virtual data centers, virtual desktops, cloud-based disaster recovery, cloud-based data backup and restore, and cloud-based systems and application monitoring. Discerning organizations select Ajubeo for the increased business and architectural agility that comes from flexible, high-performance cloud infrastructure built to handle the scale, integration, and compliance of today's enterprise. Ajubeo backs its cloud services with a 100% SLA and corporate commitment to customer satisfaction. Cloud hubs are deployed in the world's most reliable and interconnected carrier-neutral data centers, accessible via secure, private network connections from anywhere in the world.
For more information, please visit http://www.Ajubeo.com.