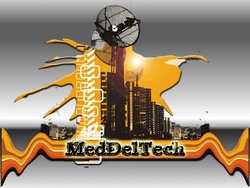 Videos worth watching are Videos worth paying for.
Aspen, CO (Vocus) October 8, 2010
Independent Videomakers can now use a new service to sell their Videos on the Internet. This is going to change a lot of things in very big ways.
There is a sudden revelation on the Internet that what really matters is not only the content itself, but also the many developing ways in which that content can be accessed quickly and easily in various formats and on various devices.
On the underside, companies like Intel, Broadcom & Marvell are building powerful engines into their media and connectivity chips that support a wide range of technologies. These SOCs (System on a Chip) handle the complex tasks of supporting widget standards, handling WiFi connectivity, decoding streaming video, and tackling the interactive frameworks such as Flash.
And let's not overlook the fact that Google is pouring free Android OS code into the market as fast as it can absorb it.
On the topside, you have media services being uncoupled from their legacy distribution frameworks. Content is being untethered and allowed to travel freely in the broadband ecosystem in streaming forms or through the use of widgets and openly published standards.
Companies like Netflix and Amazon have shown the industry how to easily leverage these new broadband distribution methodologies. Using well-established widget conventions, TV Apps are emerging with the same fervor reminiscent of the early iPhone days.
By the end of the year, you will be hard-pressed to find a TV (or any connected device for that matter) that doesn't contain a way to update your Facebook status, bid on that piece of collectible memorabilia, and access a deep well of premium and hyper-syndicated content right from your couch.
Television was always an inefficient delivery mechanism. One would change channels over and over, hoping to find something of interest to them that had been programmed at a certain hour on a certain day. It was hit or miss.
Change is inevitable for this landscape and it is arriving fast. We are moving rapidly into a new age of media distribution. It will be one that values personalized utility and interaction. Brands that can effectively position themselves in this new space today, stand to become the leaders of tomorrow.
But, what about individuals? What about you and me?
How do WE make a dollar in this changing world of Online Video?
Welcome to the VideoVolcano.
Things that, even as recently as one year ago, would have seemed unimaginable, have suddenly become possible. Take, for example, "Cloud computing" and the incredible developments and cost-savings that it has allowed.
Cloud computing is Internet-based computing, whereby shared resources, software, and information are provided to computers and other devices on demand, like the electricity grid. It is a byproduct and consequence of the ease-of-access to remote computing sites provided by the Internet.
Cloud computing is a paradigm shift following the shift from mainframe to client–server in the early 1980s. Details are abstracted from the users, who no longer have need for expertise in, or control over, the technology infrastructure "in the cloud" that supports them.
Cloud computing describes a new supplement, consumption, and delivery model for IT services based on the Internet, and it typically involves over-the-Internet provision of dynamically scalable and often virtualized resources. This frequently takes the form of web-based tools or applications that users can access and use through a web browser as if it were a program installed locally on their own computer.
A key element of cloud computing is customization and the creation of a user-defined experience. Which is all a long-winded way of saying... "Great new way" to get a service that can move Online Video from here to there.
And here it is... VideoVolcano, created by Filmmaker Marty Stouffer.
At present, millions of Videos get posted and viewed for free. Of course, most of them are not even worth viewing. But some are great and those are the ones that need a better way to make a buck. Some sites do offer a portion of the "Advertising dollars", but those payments amount to pennies. The Publishers who did all the work end up with virtually nothing.
That needs to change. And, guess what? It has.
Or, at least it will as of the upcoming launch of http://www.Vidcano.com (http://www.VideoVolcano.com) on October 10, 2010.
Remember the time and date. 10am on 10-10-10.
On that date, their world is going to change for the better.
VideoVolcano is a brand new, trademarked Application. The MedDelTech Team has been developing this patent-pending concept for a full ten years; even so, as it now comes to fruition, it is absolutely new and unique in the world of the Internet and the monetization of Video Online.
Questions and Answers.
What is VideoVolcano, how does it work and why should Independent Videomakers be getting really excited about it?
Quite simply, nowhere else on the Internet can an individual conveniently upload their Videos into literally any popular format – including full HD at 1080p. The process is quick and easy and the Publisher gets to name their own price for others to pay to download and view their Videos.
VideoVolcano is all about independent Videomakers making money. These guys and gals are definitely the future of the Internet and the new face of Media in America.
This is not a scam. This is not one of those 127 or so other sites where a person will post their Videos and get paid practically nothing, if a payment is made at all. Vidcano is based on the fair and reasonable concept that "Videos worth watching are Videos worth paying for."
The so-called "Advertising Model" is designed to make money for the big players, not for the actual Videomakers. Its now time for a change. The VideoVolcano model is designed to make money for the little guys and girls.
There is a very modest charge involved for this initial service. No, its not some sort of scam where an individual provides a credit card, then has it free for a little while, but then gets a monthly bill to follow.
There is a low flat fee that happens one time and includes the first six months of storage. On average, as an example, it will cost about .50 cents to upload a 10 minute Video. When a Videomaker compares that pricing to the other encoding services that are available, the searcher will be amazed and pleased.
Then, assuming that a user sets the price at $1.00, when someone downloads that Video for that $1.00, the user will receive 50% of that payment. So, after only two people buy the Video, the user will be making money while asleep.
Does that sound too good to be true? Maybe. But it's not. It's real.
This is a new service for Filmmakers and Videomakers that has been created by one of their own who knows exactly what is needed to survive and prosper.
Welcome to the wonderful world of VideoVolcano.
And then, after the encoding and uploading are done, when the time comes for announcing, promoting and helping the Videos go Viral, the Team has already set Vidcano up with a direct interface to Facebook and Twitter.
And, of course, the Videomakers themselves will also do a part to get the word out.
Boom.
For any specific questions, please contact directly the Inventor of this new service, Marty Stouffer.:
Marty Stouffer
Media Delivery Technology LLC
Aspen, Colorado, USA
Telephone 970-925-3033
Cell phone 970-309-7444
http://www.MedDelTech.com/video.html
###