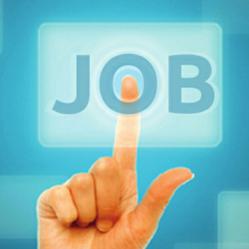 "We currently have over 100 current cloud computing & big data jobs waiting to be filled."
San Francisco, CA (PRWEB) March 14, 2012
According to industry analysts, Cloud Computing is expected to reach $270 billion in revenues by 2020. The demand for cloud computing professionals has also increased in the past several years. In Silicon Valley alone, thousands of open job requisitions are left unfilled. Prospective job seekers need to tailor how they present themselves to these hiring managers.
BizCloud Computing and Coit Group offer the following career predictions and tips to enable job seekers that are considering applying to open requisitions on BizCloud job board. These tips and advice are based on industry best practices for securing the next cloud opportunity.
1. Cloud Computing jobs offer an end to Information Technology department silos: Cloud computing job seekers need to broaden their skill set. As the role of IT operations has been transformed to focus more on business analytics, data mining and security, more and more organizations have created the role of DevOps. DevOps are Development Engineers combined with IT operations skills, which have access and responsibility for code migration from development and staging environments directly to production and release. The DevOps Engineering staff can easily deploy new machines on private or public clouds through a web portal and have worked on the actual software development and/or testing. As public cloud infrastructure is resilient and secure, the role of traditional IT and operations resources has changed. These resources are now focused on deploying redundancy, data and content caching, security, and replication services. Data Center service operations and physical hardware deployments are passed to the cloud vendors.
2. Mobile workforce with no downtime: Cloud computing employees have adapted to an agile mobile workforce. The cloud computing workforce of today is mobile and connected by multiple devices to the required systems and resources to be fully productive. From Tablets to smart Cloud Storage, the cloud workforce can manage and interact in a mobile environment. It is as mobile and portable as the cloud computing fabric of SaaS and IaaS touch points that integrate them. From Software as a Service applications such as Office 365 or Google Docs to customer relationship management, monitoring, cloud storage, backup and recovery, the cloud workforce of today is integrated with no downtime and can move seamlessly anywhere and between diverse application. Cloud is all about ease of enablement.
3. Cloud integration and communities: As the sheer volume of data grows, so does the need to connect various silos of information through application integration. Leveraging web API's to create more integrated point solutions will become the norm. Communities will be as much between apps as it is between users.
4. How to make sense of it all? Analytics applications on the web are no longer enough to justify business decisions. Actionable business analytics is needed. Organizations that provide these valuable services have now partnered with BizCloud. To learn more, please attend one of our upcoming Business Insight and Analytics webinars.
5. No Limits: Cloud is about online engagement, from collaboration to participation on internal organization chatter, or online crowded sourcing of contract talent. The Cloud workforce of tomorrow will engage in all levels of active participation and collaboration. From online marketing tools like Trada that provide crowded sourcing of online advertisements, to freelancers bidding on design projects, the cloud workforce of tomorrow is engaged in its community.
To find the right cloud computing job opportunity we encourage job seekers to start their job search on the BizCloud job board.
About Coit Group:
For over a decade, the Coit Group has been working hand in hand with the founders, investors, board members, and hiring managers who have selected us as their business partners. We have learned that the only way to help develop a successful company is to build a winning team. Building the winning team requires more than just hiring talented people. It means hiring people who will work well together.
The Coit Group's screening process takes into account the culture and management styles of each of our clients, so we can bring together not only the best available talent, but talent that can work together to achieve the overall goals. It is our goal to identify and hire the perfect candidate to ensure the achievement of our client's success.
Our team has led us to our recognition as one of the top recruiting companies in the Bay Area, receiving many honors including "Bay Area's Top 100 Fastest Growing Companies"
About BizCloud® Network:
BizCloud Network is a technology media company with a strong focus on delivering top industry news and producing reviews of Web, Mobile, Digital and Cloud Computing products and services. The site offers insights into rapidly-developing world of Cloud Computing and its connection to modern business. BizCloud Network sees the tremendous value of implementing innovative technologies to enhance business processes and its team of expert writers accordingly creates the content that speaks to its target audience of business and IT professionals and decision makers.
BizCloud Network has a strong fan base and a growing number of followers on major Social Media Sites, including Twitter, Facebook, LinkedIn, and Google+. It was founded in 2007 as a Media Branch of BizCloud, a leading cloud computing and SaaS service provider. The company is based in San Francisco, California, and has offices in Europe and Asia.
About BizCloud®:
Based in San Francisco, California, with offices in Europe and Asia, BizCloud® (bizcloud.net) is focused on technology and cloud innovations to assist businesses. BizCloud has mastered the art of integrated delivery alliances of cloud computing infrastructure, BPM platforms, business applications and service delivery organizations to deliver large inclusive customer outcomes for business owners. These Cloud Integrated delivery alliances cover Sales, Marketing, Operations and Engineering solutions customized to individual business needs. BizCloud utilizes the best breed of cloud computing and Software as a Service (SaaS) products allowing us to pass the savings on to our clients.