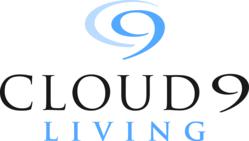 Spending money on life experiences makes people happier than spending money on material items."
Boulder, CO (PRWEB) August 16, 2012
One of the most coveted and unique gifts consumers can expect to find under the tree this holiday season is the gift of experience. And looking at the upward trend in Cloud 9 Living's experience gifts sales for the past years, it's predicted that letters to Santa will have an experience Christmas gift at the top of the list!
In 2010, the National Retail Federation listed a 5.2% increase in national Christmas sales from the prior year, and in 2011 sales went up another 2.8%. At Cloud 9 Living, Christmas sales during the month of December increased 15% in 2010 and 25% in 2011.
According to Cloud 9 Living's Executive V.P. Bobby Augst, "throughout the past few years we've seen a healthy increase in demand for experience gifts. Consumers are becoming more conscious of the concept of giving an experience rather than a tangible product and are excited by the opportunity experience gifts present to give truly memorable gifts with minimal effort."
In a recent study, a group of psychologists who research spending money correlating with happiness at beyondthepurcahse.org found that "spending money on life experiences makes people happier than spending money on material items."
What exactly will people be putting on their lists? According to 2011's Christmas sales, the top 5 most purchased experiences gifts from http://www.cloud9living.com were:
1. Food Tours: Let taste buds indulge in foods from gourmet restaurants, Chinatown markets, food trucks and microbreweries when giving the gift of a food tour. Food tours also include historical and cultural information about the city and surrounding areas. Cloud 9 Living has added upward of 25 food tours to their catalog since last Christmas, for about 85 across the country to choose from.
2. Stock Car-driving or ride along: Possibly the best unique Christmas gift for men, but also suitable for women, zooming around a track in a real stock car is really a once-in-a-lifetime opportunity. Participants zip up a racing suit and don a helmet before giving the thumbs up to the instructor and hitting speeds up to 150 MPH running 8-30 laps around the track. Of course, this is all after a training and safety course.
3. Learn to Fly: Give the gift of wings with a helicopter or plane flying lesson. After ground instruction, the gift recipient will become airborne and take over the controls. Whether it's a day to remember or turns into a process of getting a pilot's license, there's nothing like the feeling of flight!
4. Golf Lesson with a PGA Pro: Any golfer of any skill level will appreciate this gift that will teach them lifelong skills while improving their game and lowering the number on the scorecard. Each lesson is catered to the recipient and can cover areas from drives to putts and swing execution. Perfect for any golf lover!
5. Dinner Cruises: There's nothing like a day on the water, especially if food is involved. Dinner cruises use the city lights—from Seattle to Chicago to Washington DC—as the backdrop to an unforgettable cruise complete with dancing under the stars and a gourmet buffet. All great Christmas gifts!
Offering best in class experiences and top of the line customer service isn't the only thing that makes Cloud 9 Living experience gifts the best Christmas gifts for him and her. Every gift comes in a customized gift pack with no expiration date. Plus, Cloud 9 Living works with the gift recipient to book the time and date of the experience and offers free exchanges.
About Cloud 9 Living
Cloud 9 Living is the leading experience gift company in the U.S. headquartered in Boulder, Colorado, the company offers a portfolio of more than 1,700 experiences in 43 regions nationwide. Cloud 9 Living offers something for every taste and every budget. For more information, visit http://www.cloud9living.com.