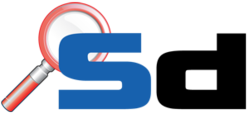 Oslo, Norway (PRWEB) August 28, 2012
From the Amazon marketplace one can now launch the Searchdaimon search appliance as a virtual machine into Amazons cloud with a single click. Customer only pays for the number of hours they are running it. There are no signup fees and no hard limits on document numbers, numbers of users or the number of data sources one can index. Support is also included.
Finding relevant information has become one of the most complicated and technologically difficult tasks to be handled by a company. With an ever increasing amount of data in a wide range of file formats and systems, searching, tracking and comparing data has proved difficult.
The Searchdaimon ES aims to ease the pain by enabling full text search on webpages, intranet, email accounts, files etc.
Getting started guide: http://www.searchdaimon.com/aws/
More info about Searchdaimon ES at Amazon: https://aws.amazon.com/marketplace/pp/B008XME9MM
Named Amazon Web Services partner
Searchdaimon has also been named an Amazon Web Services (AWS) partner, and is among the first AWS Partners ever to gain public designation as a Standard Technology Partner.
About Amazon Web Services:
AWS is the world`s largest cloud computing platform offered over the Internet by Amazon.com. With data center locations in the U.S., Europe, Brazil, Singapore, and Japan, AWS provides a highly reliable, scalable, low-cost cloud computing platform that powers hundreds of thousands of businesses in 190 countries around the world.
For additional information visit http://aws.amazon.com/
About Searchdaimon:
Searchdaimon AS was founded by Runar Buvik and Magnus Galåen together with Oslo Innovation Center AS and ICT Group AS. The research started already in 1998. Most of the research has been conducted at the Norwegian University of Science and Technology (NTNU). The Trondheim area is widely known for its knowledge within the field, and companies like FAST (Microsoft) and Yahoo! are also located in the area.
For additional information visit http://www.searchdaimon.com/ or contact CTO Runar Buvik at +47 21 55 38 00 or CEO Espen Øxnes at +47 93 22 51 60.