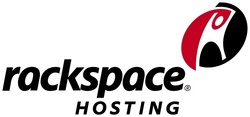 For literally pennies per gigabyte of bandwidth and storage and no upfront commitments, the CDN advantage is no longer only available to the giants of the internet. Together with Limelight, we have just democratized content delivery.
SAN ANTONIO (PRWEB) November 19, 2008
Cloud Files, a scalable online storage service, as well as the relationship with Limelight, was announced last month at the Cloud Event as part of the new suite of Cloud Hosting offerings from Rackspace. In conjunction with Cloud Files, Limelight's robust and proven delivery service helps enable Mosso to quickly deliver files around the globe.
"Using Cloud Files for Action Method Online means that we don't ever have to worry about running out of space, or adding expensive hardware. We can allow our users to upload as many files as they like while managing their projects and scale seamlessly with amazing performance," said Chris Henry, Co-CTO, Behance. "And with a CDN leader like Limelight delivering our users' files, we believe we can count not only on reliability but also on the fastest download time out there."
Limelight Networks operates a dedicated optical network that interconnects thousands of servers around the world. This network enables the company to deliver massive files at the speed of light directly into the access networks that consumers use every day. When an end user requests a file, Limelight's network pulls it from the closest Mosso server, caches the content within their geographically distributed network, and serves it up at blazing speeds.
"Limelight Networks' global delivery platform provides Mosso with world-class performance, scalability, and efficiency, which can help them ensure that any object stored in the Cloud Files service will reliably and efficiently be delivered to their end-users," said Peter Coppola, vice president, product management, Limelight Networks, Inc.. "This combination of cost effective, unlimited online storage with Limelight's worldwide distribution platform is truly innovative, and we are proud to work with Mosso and Rackspace to bring this exciting new service to market."
"The Mosso/Limelight relationship brings full-fledged, robust CDN capabilities and unlimited file storage to developers and corporate IT shops alike. We expect Mosso's new CDN capability to greatly enhance the quality of the end user experience by speeding the delivery of bandwidth-heavy rich content, including audio and video." said Emil Sayegh, general manager of Mosso. "For literally pennies per gigabyte of bandwidth and storage and no upfront commitments, the CDN advantage is no longer only available to the giants of the internet. Together with Limelight, we have just democratized content delivery."
Beyond enabling developers to rapidly and affordably serve content with a simple "right click", this new CDN capability also adds an additional layer of redundancy for public content. Other Cloud Files benefits include:
Ease of Use: Files can be managed either through an online control panel or programmatically through language specific APIs (ReST, PHP, Python, Java, .NET) Flexibility: Customers can use as much or little storage as necessary, while paying only for what is used Stored files can be as small as a few bytes or as large as 5GB Metadata: Additional metadata can be added, and delivered, along with each file that is stored Pricing for Cloud Files with CDN starts at 15 cents per gigabyte of storage and 22 cents per gigabyte of bandwidth from any edge location around the globe. High volume users receive price breaks at 30 TB of storage and/or 5 TB of bandwidth. Pricing includes CDN transit services only available through Cloud Files. Mosso CDN integration is available today with no additional fees for CDN-based requests. There are no upfront fees required to get started and end users pay only for storage space and outgoing bandwidth that has been used. For more pricing information, please visit http://www.mosso.com.
About Mosso, Rackspace's Cloud Hosting Division
Mosso is the home of Cloud Sites, Cloud Files™ and Cloud Servers™, providing enterprise-grade hosting and storage services. Mosso provides an easily managed interface allowing developers, designers and IT managers to deploy reliable web applications quickly and easily as well as high performance cloud-based storage services. Founded by two Rackspace employees, Mosso is built upon a cross platform, clustered-computing architecture. For more information, visit http://www.mosso.com or call 1-877-934-0409.
About Rackspace Hosting
As the world's leader and specialist in hosting, Rackspace Hosting is changing the way businesses worldwide buy IT. Rackspace delivers computing-as-a-service, integrating the industry's best technologies into a flexible service offering, making computing more reliable and affordable. A trusted partner to companies of all sizes, Rackspace enables IT departments to be more effective. Rackspace is distinguished by its award-winning Fanatical Support®, furthering the company's mission to be one of the world's greatest service companies. Rackspace is recognized as one of FORTUNE Magazine's 100 Best companies to work for, ranking number 32 on the 2008 list. Rackspace's portfolio of hosted IT services includes managed hosting (http://www.rackspace.com), email hosting (http://www.mailtrust.com) and cloud hosting (http://www.mosso.com). For more information on Rackspace Hosting please visit http://www.rackspace.com or call 800-961-2888.
About Limelight Networks, Inc.
Limelight Networks, Inc. (Nasdaq: LLNW) is a content delivery partner enabling the next wave of Internet business and entertainment. More than 1,300 Internet, entertainment, software, and technology brands trust our robust, scalable platform to monetize their digital assets by delivering a brilliant online experience to their global audience. Our architecture bypasses the busy public Internet using a dedicated optical network that interconnects thousands of servers and delivers massive files at the speed of light -- directly to the access networks that consumers use every day. Our proven network and passion for service provides our customers confidence that every object in their library will be delivered to every user, every time. Read our blog at http://blog.llnw.com or visit http://www.limelightnetworks.com for more information.
Forward Looking Statements
This press release contains forward-looking statements that involve risks, uncertainties and assumptions. If such risks or uncertainties materialize or such assumptions prove incorrect, the results of Rackspace Hosting could differ materially from those expressed or implied by such forward-looking statements and assumptions. All statements other than statements of historical fact are statements that could be deemed forward-looking statements, including any statements concerning expected development, performance or market acceptance associated with the integration of Cloud Files and the CDN application or any other cloud hosting portfolio products or services; any other statements of expectation or belief; and any statements of assumptions underlying any of the foregoing. These statements are based on estimates and information available to us at the time of this presentation and are not guarantees of future performance. Actual results could differ materially from our current expectations as a result of many factors, including but not limited to: the unpredictable nature of our rapidly evolving market and quarterly fluctuations in our business; the effects of competition; changes in the economy, technological and competitive factors, regulatory factors, and other risks that are described in our report on Form 10-Q for the quarter ended September 30, 2008. Except as required by law, Rackspace Hosting assumes no obligation to update these forward-looking statements publicly, or to update the reasons actual results could differ materially from those anticipated in these forward-looking statements, even if new information becomes available in the future.