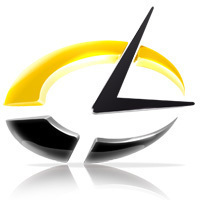 LiveTime 7 further defines the next generation of Cloud based ITSM solutions with the ability to sync Calendars with any calendaring system that supports webcal or ical format
Newport Beach, CA (PRWEB) March 21, 2012
LiveTime Software, a leading provider of On-Premise and SaaS based Service Management (ITSM) solutions, today announced a preview of its forthcoming LiveTime 7 ITSM solution based on HTML5. LiveTime 7 will further define the next generation of Cloud based ITSM solutions with the ability to sync the LiveTime Calendar with virtually any calendaring system that supports the webcal or ical format, including Google Calendar, Microsoft Outlook 2007 and 2003, Apple iCloud and Novell Groupwise.
LiveTime 7 calendaring provides a rich visual cue on all aspects of your Service Management environment from request details, forward schedule of change and planned outages through to scheduled requests, technician leave and public holidays. These feeds are role based, so each user receives information relevant to their designated role within the organization and assigned ITIL process.
These calendar feeds also automatically sync to an iPad or iPhone using Apple's iCloud service ensuring users are constantly updated regarding schedule changes wherever they may be.
LiveTime 7, which is expected to debut in Q2 2012, continues to drive open standards and increase user productivity by offering unrivaled ease of use for an ITIL 3 certified application with seamless integration to over 30 enterprise products.
Available On Demand (SaaS) or On Premise (software, hardware or virtual appliance), LiveTime is based on open standards and supports any client web browser with native clients available for iOS. LiveTime is used by many global 2000 companies such as Lockheed Martin, Verizon, Pricewaterhouse Coopers, Deloitte, and Disney.
About LiveTime Software
Headquartered in Newport Beach, California, LiveTime Software, Inc. is a vendor of cloud based, ITIL service management, service desk and help desk software for medium to large enterprises. Many global 2000 organizations and educational institutions use LiveTime's vendor-neutral solutions to lower their costs and improve customer satisfaction. Founded in 1999, LiveTime Software is a privately held firm with offices in the United States, Australia and the United Kingdom. For more information visit http://www.livetime.com