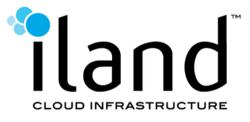 iland's disaster recovery infrastructure is a natural fit with Vocal's emergency notification system. Combining our solutions can help companies rapidly achieve their business continuity requirements with significant cost savings, Natalie Cooper of Vocal
Houston, TX (Vocus/PRWEB) March 29, 2011
iland™ is a leading provider of VMware®-hosted, enterprise cloud computing infrastructure. The company formed a partnership with UK business continuity and emergency notification provider Vocal to deliver a more comprehensive cloud-based disaster recovery solution.
Vocal offers an award-winning business continuity and emergency notification system called iModus that's completely free to all new US customers for six months. With Vocal's new system and iland's Continuity Cloud disaster recovery solution, customers can protect their business-critical data in the cloud while also having the ability to restore their communication functions.
The iland-Vocal partnership ensures that customers benefit from the most innovative solutions available in the business continuity market. Channel Department Manager Natalie Cooper of Vocal outlines the benefits of this progressive industry partnership. "iland's disaster recovery infrastructure is a natural fit with Vocal's emergency notification system. Combining our solutions can help companies rapidly achieve their business continuity requirements with significant cost savings. By partnering with an industry leader like iland, we're ensuring that customers have easy access to new and innovative products that are fully vetted and offer the same high level of service that they're used to."
iland provides a cloud and physical IT infrastructure solutions including redundant, standby computing resources based on VMware vCloud Director, vCloud Director and vSphere. Customers can enhance their disaster recovery plans by utilizing Vocal's offering. Johnny Carpenter, Sales Director for iland Europe says, "The communications emergency response solution from Vocal provides an integral part of a business continuity plan – the actual communication of procedures to be followed in the event of a disaster, and the ongoing communication thereafter. Combining this with iland's Continuity Cloud solution enables companies to continue conducting their business virtually anywhere. Together we are ensuring that customers achieve regulatory compliance while mitigating the effects of unplanned downtime."
About iland: iland Internet Solutions, VMware's Service Provider Partner of the Year, 2010 for Americas, provides enterprise class hosted cloud infrastructure in data centers located in Boston, Washington D.C., Houston, Los Angeles, Dallas and London. Our solutions include secure hosted environments for virtual servers and desktops, cloud-based disaster recovery, hybrid cloud using VMware vCloud Connector, and test and development clouds leveraging VMware vCloud services.
For more information, visit http://www.iland.com.
# # #