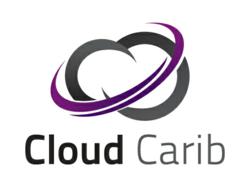 The market for cloud computing is expanding rapidly: from $14bn in 2010 to an estimated $56bn - $160bn (Source: IDC and Merril Lynch)
NASSAU, Bahamas (PRWEB) October 14, 2011
Following a period of sustained growth that has seen us move from strength to strength in the IT sector, Evermore New Media has announced an important development in the evolution of the company. Due to exponential growth in the demand for cloud computing services in the region, Evermore's IT services will now be headquartered in Nassau, Bahamas, and operate under the name Cloud Carib Ltd.
This rationalization of Evermore's business will enable Evermore to go on providing high quality digital solutions such as web design and development, while also offering dedicated IT solutions and cloud computing services under the Cloud Carib Ltd. brand name, with both organizations offering mutual support and sharing resources.
The market for cloud computing is expanding rapidly: from $14bn in 2010 to an estimated $56bn - $160bn (Source: IDC and Merril Lynch) by 2014. Evermore New Media and Cloud Carib Ltd. believe the Caribbean is excellently placed to take advantage of this growing market, due to the geographical proximity of the US mainland, relatively low costs, and thriving IT sector fuelled by the substantial expat community.
Cloud Carib Ltd. has already secured professional partner status with VMware in the Bahamas, and Silver ProPartner status with Veeam, and is currently expanding its strategic partnerships.
Cloud computing offers a wide range of advantages to organizations of all sizes, from enabling collaborative working and remote working to reducing a company's carbon footprint and driving greater efficiency in IT.
Evermore will continue to provide cutting-edge new media services to its global clientele, while Cloud Carib Ltd. will focus on the growing sector of Cloud Computing, through established partnerships with VMware and other leading organizations in the field. This significant move reflects Evermore's – and now Cloud Carib's – confidence in both the market for cloud computing, and in the bright future of the Caribbean IT sector.
About Cloud Carib
Cloud Carib offers a range of world-class cloud computing and IT solutions, with a core focus on Infrastructure and application virtualization. Headquartered in the Bahamas and servicing the Caribbean region, Cloud Carib enables huge cost savings and operational improvements in organizations of all sizes, as well as offering a locally accountable service to the region's booming IT industry. Cloud Carib's thorough design, development, and consultancy services are provided by certified engineers with substantial and valuable industry experience. We offer a reliable, cost effective, personal service to all our clients and customers. Connect with Cloud Carib on twitter: @cloudcarib and Facebook: facebook.com/cloudcarib
###