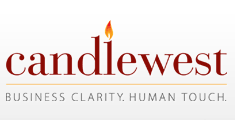 "Buy 30 seats, get USD $4,500. Buy 500 seats, get USD $75,000."
Vancouver, BC (PRWEB) March 15, 2012
As a long standing Microsoft Dynamics partner of Microsoft, Candlewest is proud to be part of the new "Cloud CRM for Less" campaign recently announced by Microsoft.
Until June 30, 2012, Microsoft will send qualified organizations USD $150 for each Microsoft Dynamics CRM Online Subscription license. Buy 30 seats, get USD $4,500. Buy 500 seats, get USD $75,000.
Organizations that subscribe to at least 30 Microsoft Dynamics CRM Online licenses are eligible to receive $150 USD / user. Organizations can be located in Australia, Canada, Japan, Mexico, New Zealand, Norway, Switzerland and or be member states of the European Union. In order to qualify organizations need to sign a two year licensing subscription for Microsoft Dynamics CRM Online.
Microsoft Dynamics CRM is customer relationship management that helps deliver timely, relevant and personal customer services across all channels. Microsoft Dynamics CRM realigns sales people to focus on the right opportunities to close deals faster and helps marketing people drive pipeline through powerful marketing campaigns.
About Candlewest
Candlewest is a Microsoft Gold Certified Partner headquartered in Vancouver, BC and has been providing Microsoft Dynamics CRM solutions for the past ten years. Candlewest has built a reputation for success over the past two decades by providing industry leading business solutions to clients in the Pacific Northwest.