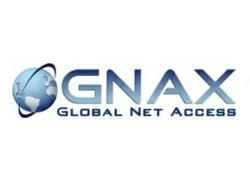 It is great to see that technically savvy companies trust us to deliver superior results
Atlanta, GA (PRWEB) November 24, 2011
With over 10 years as an industry leader in the southeast, Global Net Access (GNAX) operates two world-class data centers, AtlantaNAP and DallasNAP, offering mission-critical data center colocation and cloud services. GNAX provides superior technology solutions to a variety of organizations and industries worldwide.
GNAX comprehensive cloud hosting services, innovative thinking, and budget sensitive pricing have allowed the company to expand its business across several industries including the hot health IT market. Vayu Media has been tasked to grow the web presence of GNAX.net.
Vayu Media, one of the premier internet marketing firms in the South East was selected to raise the web profile of GNAX.net.
"We have built quite the portfolio presence with technology companies. It is great to see that technically savvy companies trust us to deliver superior results" explained Jennifer Dunphy, VP of Marketing at Vayu Media.
Vayu Media the Atlanta SEO firm has successfully supported many technology companies in Georgia and nationwide. Vayu Media's proven search engine marketing strategies are delivering growth to technology companies including Carceron, Edge Solutions and and now GNAX. Vayu Media focuses on establishing web leadership positions for their clients thru the development of custom strategic search engine marketing campaigns. Vayu Media has successfully supported campaigns in the professional services, retail, technology, hospitality and travel, and ecommerce business segments.
###