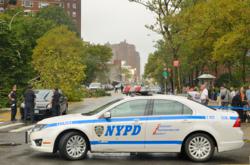 "I thought we were backing up, I really did- now everything's gone," reported an NJ Title Agent who asked not to be identified.
Midland Park, NJ (PRWEB) November 18, 2012
Title Agents began working with Cloudstar days in advance creating an emergency business plan to ensure their continued operation during and after the storm. Critical systems such as Title Production, Email, Fax, and Phones were protected and moved to an offsite cloud and managed from locations in Texas, Charlotte, and Las Vegas; far away from Sandy's path of destruction.
"The key is good preparation, teamwork, and a fast post disaster response. Details such as rerouting telephone calls and faxes, and how employees could work remotely following the storm are important questions to have answered before the crisis," commented Gregory McDonald, CEO of Cloudstar Consulting Corporation. All in all however, preparations were successful.
"Cloudstar was in continuous communication with us during Hurricane Sandy and we felt that they were using all of their expertise to protect our data and keep our network operational," said David Kessler owner of New Jersey law firm David Kessler and Associates, LLC.
"Despite wide spread outages, we were one of the few local businesses that continued to maintain phone service, email, and Internet. We even took in attorneys from a local law firm allowing them to use our office space, computers and phones," said Dee Messner President, Security Abstract of Pennsylvania.
Sadly, some Title Agents were not so lucky. Upon the storm's passing, many learned quickly that their servers would not boot, damaged by flood waters or burnt out by repeated power surges. "I thought we were backing up, I really did- now everything's gone," reported an NJ Title Agent who asked not to be identified. Data recovery can be challenging- especially when dealing with power surges and storm related outages. So far, Cloudstar has recovered accounting and production data for over 11 storm victims. To those whose data has been recovered, it's been a sigh of relieve; some however, lost everything. Events such as extreme weather, natural disasters, viruses, and IT failure can and do take their toll and the fact remains that the majority of title agents are in some way, shape, or form still vulnerable to down time and data loss. How you prepare makes all the difference.
Cloudstar Consulting Corporation is a technology company dedicated to the support of Title Agents, Law Firms, Realtors, & Financial Professionals. Core services include: remote help desk support, data protection & recovery, business telephone systems, enterprise email, web technologies, cloud application hosting, and industry specific technology consulting. Cloudstar protects client data through a network of partner data centers located throughout the United States.
If you'd like more information about this topic, or to schedule an interview with Gregory McDonald, please call 800-340-5780 or write Cloudstar at: news (at) cloudstarcorporation (dot) com