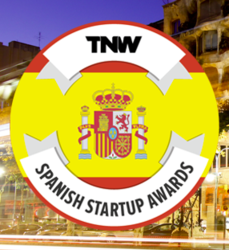 CloudWork has been growing fast during its beta phase with thousands of beta users, over 100 integrations and more than 3.5 millions tasks automated
Barcelona, Spain (PRWEB) February 04, 2013
The Next Web Jury has chosen CloudWork as part of the 35 nominees for the Spanish Startup Awards, an online competition celebrating the hottest startups, entrepreneurs and best investors in the country and as one of the 5 nominees for the Best Web App category.
CloudWork is an integration as a service platform that allows anyone, no technical skills needed, to build connections between business apps. It takes advantage of public APIs to enable tasks and process automation. As a result businesses are able to automate boring tasks, save time and increase productivity by defining triggers and actions with just a few clicks.
After this successful first phase CloudWork´s users and fans can now vote to win the category until 12 o'clock GMT (1pm CET) on Thursday February 7th from this TNW page
http://thenextweb.com/startupawards/spain
The TNW Startup Awards try to discover the best startups in Europe by focussing on 12 local tech hubs. Berlin, London, Dublin, Paris, Bucharest, Barcelona, Warsaw, Amsterdam, Kiev, Moscow, Istanbul and Copenhagen.
"We are very proud of our nomination. CloudWork was launched in Spain in 2012 and has been growing fast during its beta phase with thousands of beta users, over 100 integrations and millions of tasks automated," says Christophe Primault, CEO of CloudWork.
CloudWork enables integrations between popular business apps including: Gmail, Google Calendar, Evernote, Mailchimp, Zoho CRM, Highrise, Capsule CRM, Zendesk, Desk.com, Pivotal Tracker, Toggl, Chargify and more
No technical skills, no big upfront investment or complicated setup are required
About CloudWork
CloudWork lets businesses connect their business and social media apps to automate key tasks and processes and to receive important notifications from their apps in a single place, all without requiring big upfront investments or technical expertise.
CloudWork is the modern operations center for "all-in cloud" businesses.
More information about CloudWork and its service is available at: http://www.cloudwork.com.
Follow CloudWork on Twitter: @CloudWork
*Gmail, Google Calendar, Google Contacts, Google Drive. Google Talk and Google Apps Marketplace are registered trademarks of Google