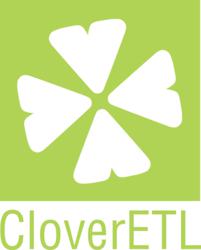 We tested CloverETL over the past year and we appreciated performance and robustness of the system.
Prague, Czech Republic (PRWEB) January 18, 2012
Javlin, the leader in data integration software, today announced the first sale in Russia of CloverETL to RB Partners, a recognized leader in the Russian financial advisory community. RB Partners will use CloverETL in critical operational IT areas for data management.
Ilya Sapronov, Senior business architect at RB Technologies, the IT services provider for RB Partners stated, "RB Technologies has selected CloverETL because of its advanced level of the both the engine environment features, the clear development road map, and finally, the ease of installation and setup procedure."
RB Technologies selected CloverETL for extracting information from various business systems and other data sources, further data consolidation and loading into a Data Warehouse. Moreover, CloverETL will be used to transform data for reporting Data Marts. Ilya added, "We tested CloverETL over the past year and we appreciated performance and robustness of the system."
Peter Cresse, EVP, Worldwide Sales for Javlin stated, "The confidence of RB Partners in CloverETL brings our data integration software solution to new heights. Not only are we solving complex data integration operations, but doing so in the Russia market. We are pleased to be working with a distinguished partner like RB Partners."
CloverETL addresses many of the challenges faced by growing IT operations, across retail, banking and telecommunication vertical applications, to name a few. CloverETL can now connect to and parse data from many sources such as reading and writing to Lotus Domino, IBM business collaboration software, and multiple messaging and workflow solutions. CloverETL can also pull data from email servers and process emails with attachments.
About Javlin
Javlin is a key provider of data integration software and solutions. Its software platform, CloverETL, provides users the ability to manage data solutions such as integration, migration, cleansing, audit, synchronization, consolidation, Master Data Management and Data Warehousing. CloverETL software is platform independent and scalable with a smooth upgrade path. It is also easily embeddable thanks to its small footprint. More than 2000 direct customers, plus the many involved in OEM partnerships, use CloverETL worldwide. In addition to development of data integration products, Javlin offers software solutions, custom software development and data integration consulting services.
About RB Partners
RB Partners provides investment banking advisory services to Russian and international institutional investors (private equity funds, strategic investors, pension funds, investment companies, banks), as well as corporate management advisory services to financial institutions. Since October 2010, RB Partners has become a member of the Globalscope International Association that specializes in mergers and acquisition, corporate finance services and includes 25 investment banking advisory firms from 18 countries.
###