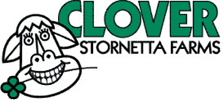 This is a once in a lifetime opportunity for our community to meet three great men of such achievement and character, to hear them discuss their experiences in an intimate setting
Petaluma, CA (PRWEB) August 23, 2012
Clover Stornetta Farms, Inc., one of California's leading dairy companies, today announced they will sponsor "Finding Greatness Within," a one night event featuring a panel of athletic and spiritual leaders exploring the spiritual nature of sports, overcoming obstacles and the essence of teamwork. "Finding Greatness Within" will be held Sunday September, 16, 2012, 5pm at Haehl Pavillion, Santa Rosa Junior College. Tickets are $25, proceeds will benefit the Sonoma Mountain Zen Center.
Featured speakers include NBA Hall of Famer, Bay Area and NYC basketball legend Chris Mullin, NBA legend and championship coach Phil Jackson, and spiritual teacher Jakusho Kwong-roshi, and coach, teacher and author Tom Mitchell.
"This is a once in a lifetime opportunity for our community to meet three great men of such achievement and character, to hear them discuss their experiences in an intimate setting," said Tom Mitchell, sport psychology professor and co-author of "Inner Game Basketball." "I am truly honored to be a part of this event."
"We are so happy to be able to take part in this great event," said Marcus Benedetti, President and CEO of Clover Stornetta Farms. "Growing up, sports were always big in my family and a large part of my life. It seems no matter where you find yourself you are part of a larger team. Many important life lessons can be learned on the court or the field. I have a lot of respect for an event like 'Finding Greatness Within' which honors the lifelong benefits sports provide."
About Clover Stornetta Farms, Inc.
Clover Stornetta Farms is a three-generation family-owned and operated dairy located in Petaluma, California. Clover was the first dairy in the nation to be certified by the American Humane Association for its humane treatment of animals and was the first dairy West of the Mississippi to offer milk free of the growth hormone rBST. Clover focuses strongly on sustainability and the humane treatment of animals so you can enjoy Clover dairy products in good conscience and good health.
For more information on the "Finding Greatness Within" event, including ticketing, please visit the website.
To learn more about the Sonoma Mountain Zen Center please visit their website.