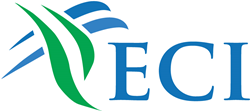 I feel great knowing that my client's card data is totally secure and my business is protected from the potential liability of a credit card breach
Scottsdale, Arizona (PRWEB) October 23, 2014
Scottsdale, Arizona-based salon, Noel's Salon, has chosen Electronic Commerce International for their payment processing and the Clover point of sale system, the company announced today.
Jamie Murray of Noel's Salon said she was in search of a cutting-edge point of sale system for her salon that would help track inventory, manage employees, process payments and help to keep those payments safe and secure. In light of recent high-profile data breaches among major retailers, Murray hoped to find a solution that would help to protect not only her business, but her customers, as well.
"Jay Jones with Electronic Commerce International introduced me to a point of sale that brought all of these benefits and actually looks great in my salon," Murray said. "I feel great knowing that my client's card data is totally secure and my business is protected from the potential liability of a credit card breach."
With the help of the experts at ECI, Murray was able to make an informed decision to protect Noel's Salon, opting to take advantage of the Clover Point of Sale System and application, which comes with TransArmor. Clover is ideal to serve myriad industries, including retail, quick service restaurant, full service restaurant, or a service-based business like a salon.
The all-in-one Clover solution replaced a traditional cash register, terminal and point of sale system. With Clover, business employees can not only ring up sales, they can also view inventory, track revenues, manage employees, view reports and take advantage of a variety of customizable applications.
Armed with TransArmor, a state-of-the-art security solution, Clover encrypts credit card data and utilizes an additional security measure called tokenization. Using tokens, Clover and TransArmor are able to protect businesses from hackers and malicious software threats.
"I feel great knowing that my client's card data is totally secure and my business is protected from the potential liability of a credit card breach," Murray said. "I highly recommend Electronic Commerce International to bring the best, most secure, processing solutions for any business."
To learn more about Clover, TransArmor, and other solutions offered by ECI, please visit http://www.ecistore.com.
About Electronic Commerce International:
For more than a decade, Scottsdale, Arizona-based Electronic Commerce International has been providing affordable, personalized payment processing solutions to merchants of all sizes in the United States and Canada, so business owners can focus on growing their company. ECI has more value added services for small, medium and large businesses than anyone, like Text Marketing, Business Lines of Credit, Merchant Cash Advance, Gift and Loyalty Program, Mobile Processing, 90 Days Same as Cash and Check Guarantee. ECI prides itself on superior customer service, offering support 24 hours a day, seven days a week. To learn more about Electronic Commerce and their extensive products visit them at http://www.ecistore.com.
About Noel's Salon
With the help of his "artists," Noel has created a unique atmosphere dedicated to producing magic with each stroke. Clients receive not only amazing hair styles and beauty services, but also a sense of wellness and inspiration. Learn more about Noel's Salon at http://www.noelshairstudio.com/.