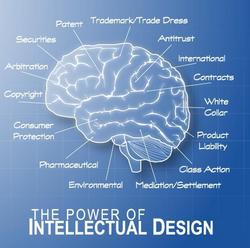 We are extremely pleased to add him to our team's roster.
Falls Church, VA (Vocus) September 22, 2010
Formerly an inData Corporation National Litigation Technology Consultant, Andrew joins Capital Legal Solutions as its Senior Trial Technology Consultant, and will lead CLS Trial Consulting's in-court trial technician team, bringing even more value to CLS's clients throughout the litigation lifecycle. Andrew's unparalleled skills and wealth of experience in the hot seat at trial complements CLS Trial Consulting's long history of success providing world-class litigation consulting and trial presentation services to trial teams across the country.
"Our team has worked closely with Andrew over the past five years on many high-profile cases with our most distinguished clients. He has proven time and again that he is the best in the business in delivering an unrivaled level of support to our clients, and instilling confidence in even the most experienced litigators that the presentation of the evidence in court will go off flawlessly with Andrew in the hot seat," said April Tishler, Vice President of CLS Trial Consulting. "We are extremely pleased to add him to our team's roster."
Andrew brings to the team over 25 years of technology experience, and also will play a key role in developing and maintaining client relationships, and introducing new and existing clients to the vast array of legal support services that CLS offers.
"It's unusual for a Trial Technology Consultant to have such a deep background in enterprise networks, servers, and databases. Andrew's background provides CLS's clients with a uniquely qualified skill set that very few people in his position are able to offer," said Thomas Skelley, Executive Vice President of Capital Legal Solutions.
Andrew's unmatched experience in the hot seat in high-stakes patent and commercial litigation, combined with his previous experience as an enterprise network and systems engineer for several Fortune 500 companies such as America West Airlines and Motorola, provide this unique set of capabilities. His experience allows him to play a vital role in the trial technology planning and implementation stages of litigation, including war room planning and setup, electronic courtroom outfitting and setup, hardware planning and vendor negotiations, and other related tasks to ensure that the underlying technology infrastructure is in place to ensure that the in-court presentation of evidence and demonstratives runs seamlessly. Andrew's ability to play a central role in the overall planning, setup and execution of all technology-related aspects of trial make him invaluable to any trial team, new and veteran alike. Andrew will also play a key role while on-site to interface with the CLS Trial Consulting team in the development and implementation of visual strategies and compelling trial presentations to help secure victory for trial teams nationwide.
About Capital Legal Solutions
Capital Legal Solutions, a recognized leader in the E-Discovery industry is a privately held woman-and-minority-owned company headquartered in Falls Church, Virginia. Founded in 2002 by President and CTO Dharmesh Shingala and Vice President of Human Resources Gita Shingala, Capital Legal Solutions has grown from a vision of equipping the legal community with cost-effective, technology-focused litigation support to becoming an industry-leading international electronic discovery, forensics and trial support provider with offices in Washington, D.C., New York, Houston, London, Paris, Brussels, India and Tokyo. More information can be found at http://www.capitallegals.com.
###